Meteorologist Larry Mowry now officially a part of CBS11's past (updated with comments by Mowry)
03/23/16 03:55 PM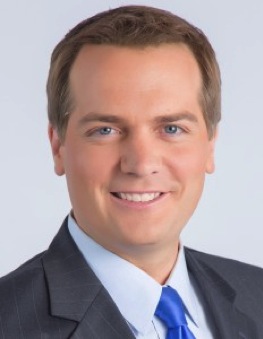 By ED BARK
@unclebarkycom on Twitter
Two weeks after veteran Chicago-based media blogger
Robert Feder reported it
, ABC-owned WLS-TV has officially announced that meteorologist Larry Mowry will be leaving DFW's CBS11 after eight years and heading north.
"We are absolutely thrilled Larry is returning to ABC-7 and rejoining our team," the Chicago station's vice president/news director Jennifer Graves said in a statement Wednesday afternoon. "Not only is he an experienced meteorologist, but he connects to Chicago viewers and is a commanding and reliable presence when severe weather breaks."
Mowry has been CBS11's chief meteorologist since January, 2008. At WLS he will do the weather on the station's Saturday and Sunday morning newscasts while also filling in on other editions, the station said. His first day will be April 11th.
Mowry, a Loudonville, Ohio native, previously worked the weekend shift at WLS in 2004. It's not a major jump in market size. Chicago is the nation's third largest TV market and Dallas-Fort Worth is No. 5.
Sources at CBS11 say the station wasn't willing to pay Mowry the raise he was seeking after his latest contract expired. CBS11 director of communications Lori Conrad told unclebarky.com late Wednesday afternoon, "We wish Larry well. Until his replacement is named, Scott Padgett (currently working weekday early mornings) will be the meteorologist for the 5, 6 and 10 p.m. newscasts. Lisa Villegas will be on mornings, including 11 a.m. The 4 p.m. newscast will be handled by Scott two days a week and Jeff Jamison the other three, with Jeff J remaining on weekend evenings/nights and Jeff Ray on weekend mornings and filling in as needed."
In a direct Twitter message Wednesday night, Mowry told unclebarky.com that "the decision to leave was not money-related. There were many factors. CBS11 has treated me so well over the years. I have nothing but high praise for this station. It is just an amazing opportunity to return to Chicago to a great station."
Mowry so far has not returned a message asking him to elaborate on the "many factors" involved besides money. It would be unusual, however, to take a much less visible job on weekend mornings in only a slightly larger market if a sizable pay increase wasn't part of the deal.
Mowry remained on the job at CBS11 Wednesday, taking over most of the 10 p.m. newscast with his extended severe weather coverage. It turned out to be his last day at CBS11, and as usual he excelled. His exit is a significant loss for CBS11, where Mowry had been heavily promoted while establishing long-term credibility as a reliable forecaster during major weather "events." It can take years to re-establish trust in a chief meteorologist.
In a written goodbye to his CBS11 colleagues, Mowry said. "I've read a lot of going away emails in my 8 years here at CBS11. I knew one day I would be writing mine, but not on a night with severe weather.
"It has been an absolute pleasure working here as a meteorologist. The weather as we know is always 'interesting.' But what has made my time here wonderful is the amazing people I get to see every day. I appreciate the love and support you have shown me over the years. We have done some great things and been through so much. I will always carry a big part of Texas in my heart on my adventures ahead. Thank you from the bottom of my heart."
CBS11's 6 and 10 p.m. weekday newscasts will now be without three of their four major anchors in just a little over one year's time. News anchor Kaley O'Kelley joined the station in January 2015 after mainstay Karen Borta was transferred to weekday early morning newscasts. After a contract impasse, longtime sports anchor Babe Laufenberg left CBS11 in January 2015 and eventually was replaced by Keith Russell.
Only news anchor Doug Dunbar remains in place.
Email comments or questions to:
unclebarky@verizon.net