Dallas-based TEGNA8 drops featured early morning reporter Brian Glenn from Daybreak (updated)
07/23/15 04:57 PM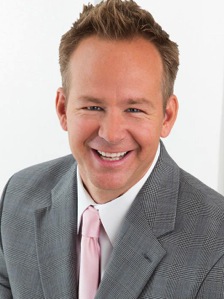 By ED BARK
@unclebarkycom on Twitter
Dallas-based TEGNA8 has decided to part ways with reporter Brian Glenn, best known for his out-and-about live segments during the station's early morning
Daybreak
program.
"As you know, that show has been trending down (in the Nielsen ratings) for months now," Glenn said in an email reply Thursday. "Management has constantly changed the tone and direction of the show. Last Thursday I was told that my performance was not what they were looking for in that particular position."
Glenn joined TEGNA8 in August 2013 from Beaumont's Fox affiliate, KBTV-TV, where he had been co-hosting that station's
Southeast Texas Live
.
"My mission has always been to entertain our viewers. Period," he said. "They receive enough bad news throughout the morning. Why not give them a reason to smile or laugh while informing them on all the community events? I felt like I consistently did that on a daily basis. I leave with a smile on my face and no regrets."
TEGNA8 news director Carolyn Mungo has not returned an email sent Thursday morning asking about Glenn's status.
"I wish the station nothing but the best of luck, and hopefully they can figure out which direction is best for them," he said. "I have several options in and out of TV and just need to figure out what's best for me."
TEGNA8 has not yet hired a permanent replacement for Glenn. But Brandon Hamilton, fiancee of new CBS11 early morning traffic anchor Chelsey Davis, began filling in on Wednesday of this week.
"Gather around the ole tube!" Hamilton said in a July 21st post on his Facebook page. "I'm back on TV starting tomorrow morning at WFAA News 8 in Dallas!"
Davis replied as part of the same post, "I am so proud of you!!! I can't wait to watch my handsome and talented man on TV again!!!!!!"
Hamilton also assured well-wishers that "Phoenix will be home again one day! Promise!"
In the May ratings "sweeps," CBS11 for the first time ever outdrew the 6 a.m. portion of
Daybreak
among 25-to-54-year-olds, the main advertiser target audience for news programming.
Email comments or questions to:
unclebarky@verizon.net