Fox4 sports anchor/reporter Max Morgan dies at age 59
09/23/14 03:20 AM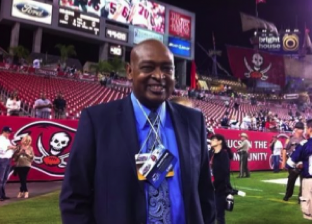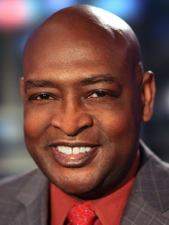 By ED BARK
@unclebarkycom on Twitter
Veteran Fox4 sports anchor/reporter Max Morgan died Monday night of congestive heart failure after being hospitalized five days earlier.
Morgan, who joined the Dallas-based station in 1993, turned 59 on Friday and celebrated his birthday as best he could with his wife Marla, family members and friends. Ever effervescent, he became known for the tagline with which he began every sportscast: "Hello, Dallas-Fort Worth. Let's talk sports." He said it with both resonance and relish.
His close friend, Fox4 photo-journalist Larry Rodriguez, tweeted the news of Morgan's death and had provided updates on his deteriorating condition while also asking for prayers.
"Today the world is less brighter," Rodriguez said Monday night. "Thank you Max Morgan for all the joy you brought 2 our world. Rest in peace." Condolences and reactions immediately poured in via Twitter, including RIPs from the Texas Rangers, Dallas Mavericks and former Dallas Cowboys quarterback turned Fox football analyst Troy Aikman, who told his 1.17 million followers: "Just learned of Max Morgan's passing…wow! Always thought he was one of the good guys…sad day for Dallas sports."
Another tweet that resonated Friday night came from sports fan Kevin Jerpi, who said, "The last Ranger game my grandpa attended, he met Max outside the ballpark. Two strangers talked like old friends."
Born Terrance Shum in Dardenelle, Arkansas, Morgan had two sons, Shawn and Byron. He was never the main sports anchor at Fox4. But his out-sized personality and enthusiasm were center stage whenever he anchored on weekends, filled in for Mike Doocy on weekdays or reported from venues ranging from Super Bowls to high school football games. He also was among the first African-American TV sports personalities in the D-FW market, with Fox's current
NFL Sunday
host, Curt Menefee, preceding him by a year at KTVT-TV (now known as CBS11).
News of Morgan's death began spreading in the hour before Fox4's Monday, 9 p.m. newscast. The station had a videotaped tribute prepared in anticipation, but didn't mention his passing until the 9:19 p.m. mark of the one-hour newscast. By that time the news had swept through the "Twitter-verse." Co-anchor Steve Eagar later told viewers that "Max was not a social media guy," but currently was "trending" 10th nationally on Twitter.
Doocy, who presided over the tribute to Morgan, said he "could count on one hand the number of times I saw him in a bad mood."
In the video tribute, Doocy said Morgan "was old-school and proud of it. He'd rather talk about the games than the scandals. He wanted the local teams to do well, and didn't mind telling you about it."
Here is Fox4's extended coverage of Max Morgan's death on Monday's 9 p.m. newscast.
Dallas News | myFOXdfw.com
Email comments or questions to:
unclebarky@verizon.net