It's another Peabody for WFAA8's Byron Harris
03/31/11 11:19 AM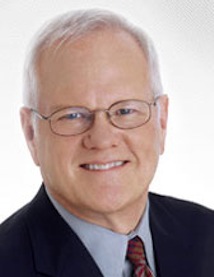 By ED BARK
WFAA8 investigator Byron Harris and his colleague, Brett Shipp, have made habits of winning broadcast journalism's most prestigious prizes.
It was Harris' turn Thursday. He won his second George Foster Peabody award for "Bitter Lessons," which the official citation says "exposed abuses by government-funded 'career' schools that provide poor training and sometimes leave desperate students deeper in debt than they started."
More specifically, Harris reported in fall 2010 that felons and the homeless were regularly being recruited by ATI of Richland Hills, which declined to provide a spokesperson for an on-camera interview.
Harris also has won four duPont Columbia awards while Shipp has collected three Peabodys and three duPonts, according to their station bios. In 2009, they shared the duPont Gold Baton award, which for the first time was awarded to a local television station.
At the network television level, Thursday's Peabody honorees included the series
Justified
(FX);
The Good Wife
(CBS);
Men of a Certain Age
(TNT) and
The Pacific
(HBO).
The 70th annual Peabodys will be awarded on May 23rd during a luncheon at the Waldorf-Astoria hotel in New York City. Larry King will host.
For a complete list of Peabody winners,
go here
. Below is video of the story that came up a winner for Harris.