No more talkin' 'bout My Generation
10/04/10 08:51 AM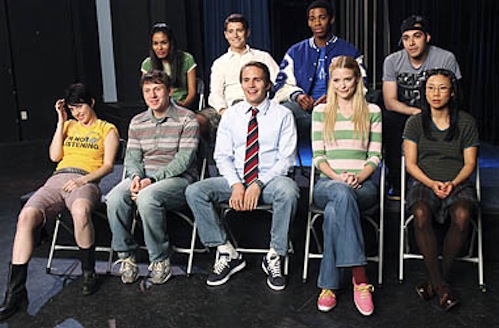 By ED BARK
Made-in-Texas series now are a done-and-gone two for two after just two weeks of the new fall season.
ABC's Austin-originated
My Generation
has joined Fox's Dallas-produced
Lone Star
in the cancellation corral. Each aired for just two episodes before the ax swung.
Generation
drew a piddling 3.8 million viewers nationally for its second outing Thursday in ABC's prime-time lead-off spot. The network hasn't announced a replacement yet, but has removed the show from its press site.
Fox's
The Good Guys
, also filmed in North Texas, could be joining this group imminently. Its latest Friday night episode had 2.5 million viewers. Although receiving generally favorable reviews, the serio-comic cop series has struggled mightily in the ratings since its summer launch.
NBC's North Texas entry,
Chase
, continues to run in place on Mondays at 9 p.m. (central). It's getting a bit winded, though. Last Monday's second episode had 6.3 million viewers to finish a distant third in its time slot opposite CBS'
Hawaii Five-0
(12.7 million) and ABC's
Castle
(11.1 million).
Hold on though, the fifth and final 13-episode season of made-in-Austin
Friday Night Lights
is coming on Oct. 27th, although you'll need DirecTV to get the first looks. NBC, as in past seasons, will repeat
FNL
after its DirecTV run ends.