Local Nielsen ratings snapshot (Fri.-Sun., April 16-18) -- Mavs men whip Spurs, wallop country music awards
04/19/10 11:47 AM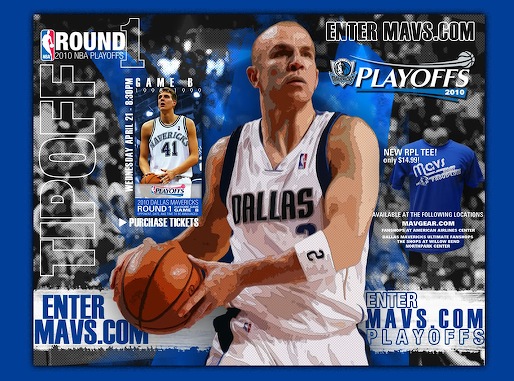 By ED BARK
Beginning their playoff run on two channels, the Dallas Mavericks both beat the Spurs and dominated Sunday's prime-time Nielsen numbers.
In an interesting twist, TNT had considerably more viewers than TXA21, which offered the homegrown call from Mark Folowill and Bob Ortegel.
The game began at 7:15 p.m., a bit later than scheduled, and ended at 9:45 p.m. The ratings computed for D-FW reflect those actual start and stop times, with TXA21 averaging 196,803 total viewers and TNT, 318,956.
That's an imposing grand total of 515,759 viewers, easily besting the 264,666 viewers tuned to CBS' competing Academy of Country Music Awards. Mavs-Spurs also routed a new 8 p.m. episode of ABC's
Desperate Housewives
, which had 291,811 viewers. It was the same story with advertiser-coveted 18-to-49-year-olds.
Friday's prime-time Nielsens, dinky in comparison, were topped by NBC's
Secrets of the Mountain
, which had 156,085 total viewers. But Fox4's 9 p.m. local newscast had more 18-to-49-year-olds. The Texas Rangers' loss to the Yankees on TXA21 lured 88,222 total viewers.
In Friday's local news derby results, WFAA8 broke a two-day string of no wins by topping the 10 p.m. ratings in both total viewers and 25-to-54-year-olds, the main advertiser target audience for news programming. But the station fared poorly everywhere else.
NBC5 again reigned at 6 a.m. in both ratings measurements while also winning at 5 and 6 p.m. in total viewers. The early evening golds in the 25-to-54 demographic both went to Fox4.