Downsizing claims Fox4 sports reporter Nita Wiggins
01/08/09 05:29 PM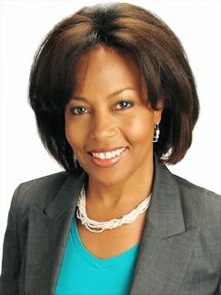 By ED BARK
Sports reporter Nita Wiggins is out at Fox4 after joining the station in 1999.
She was laid off Thursday, becoming the latest TV journalist caught in an ongoing cycle of staff downsizing that's impacted all of D-FW's television newsrooms in the past year.
"Her contract had ended," said Fox4 news director Maria Barrs, who declined further comment.
Wiggins' departure leaves Fox4 with two on-camera sports personalities -- featured anchor Mike Doocy and weekend anchor/reporter Max Morgan.
Her Fox4 bio, since removed, says she's been a sports fanatic since childhood, when "I believe I was the only 8-year-old girl in my neighborhood watching NFL doubleheaders every Sunday."
Wiggins grew up in Augusta, GA, and earned a license to judge amateur boxing matches while working as a news reporter/anchor at a West Virginia station. Wiggins also has refereed more than 100 basketball games, according to her bio.
She previously worked at television stations in Augusta, Memphis and Seattle. Wiggins could not immediately be reached for comment Thursday evening.