May The Force be with Dirkzilla
05/31/11 11:14 AM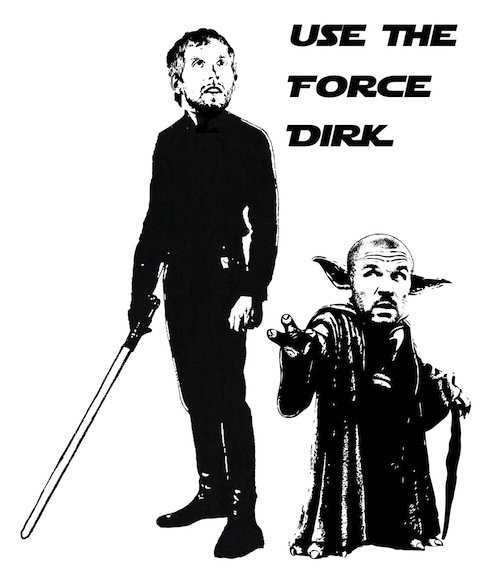 By ED BARK
Creativity abounds as the heroic Dallas Mavericks prepare for their opening battle Tuesday night with the despoilers of the NBA realm.
My son, Sam, who co-owns a t-shirt and poster design shop in Austin (it's called
Under Pressure
) made the above image for a fan who wanted to look ready for combat while attending the Mavs-OKC Western Conference finals. If you'd like to order one or more, email him at sam@handsonscreenshop.com for more details.
There's also the below short video, which is appealingly primitive from open to close, by eclectic Erik Clapp of Fort Worth-based
Immotion Studios
. Thrill to the sights and sounds of Dirkzilla vanquishing a rampaging three-headed flying predator bearing the mugs of LeBron James, Dwyane Wade and Chris Bosh.
Game 1 is at 8 p.m. on ABC, with the North Texas TV audience almost certain to exceed one million viewers. The Heat will be extremely tough to beat. But if it happens, the city of Dallas at last will wear a white hat in the nation's eyes after years and years of the Ewings and their real-life equivalent, Cowboys owner Jerry Jones.
Dirkzilla from immotionstudios on Vimeo.