Freelance dance brings Selena Hernandez to Fox4 while full-time Emily Lopez is on leave
03/16/12 03:22 PM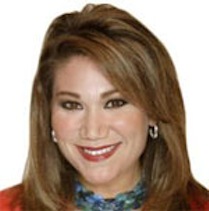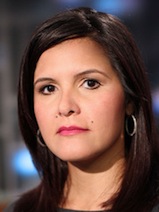 Freelancer Selena Hernandez and Fox4's Emily LopezBy ED BARK
Freelance reporters for D-FW television stations lately are hopping around while hoping to land permanent situations.
Former NBC5 full-time reporter Susy Solis, who left the station last fall after four years, became a WFAA8 freelancer before recently opting to try her hand in the same capacity at rival CBS11.
Former CBS11 freelance reporter Jane Slater is now a freelance traffic reporter for WFAA8 while also lately angling for a main anchor spot at Oklahoma City's KOCO-TV.
And now CBS11 freelancer Selena Hernandez is filling in at least temporarily for full-time Fox4 reporter Emily Lopez, who is on an indeterminate leave for personal reasons.
CBS11 has confirmed that Hernandez is no longer with the station while Fox4 confirms her arrival as a freelancer. But that of course could change on a moment's notice.