TV Bulletin Board (Thurs., Nov. 3) -- Gaga does Thanksgiving, Banfield moves to CNN
11/03/11 16:17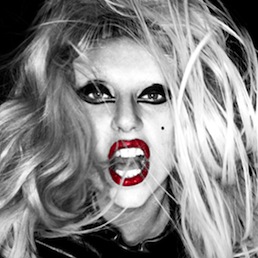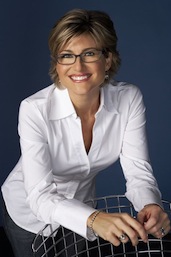 Lady Gaga and Ashleigh Banfield in their Twitter/website photos.
By ED BARK
On ABC's menu for Thanksgiving night --
A Very Gaga Thanksgiving
. Perhaps she'll dress like giblet gravy?
The 90-minute Nov. 24th special will be hosted by none other than Katie Couric, who of course promises "a chance to see more of who she (Gaga) is beneath the wild costumes and staged musical numbers . . . She will impress you, delight you and surprise you."
Gaga will perform eight songs, including a duet of "The Lady Is A Tramp" with guest Tony Bennett. She'll also be doing her interpretation of "White Christmas." Couric chips in with an interview of Gaga at her alma mater, Sacred Heart Catholic School in Manhattan.
***
CNN is shaking up its morning lineup, and one of the beneficiaries is Ashleigh Banfield, who's had more venues than Cirque du Soleil since leaving Dallas-based KDFW-TV in 2000 after a five-year stay.
Banfield, who had been with ABC News, and Zoraida Sambolin will be co-anchoring a 5 to 7 a.m. program before veteran CNN anchor/correspondent Soledad O'Brien steps back into the morning mix to helm a 7 to 9 a.m. show. The changes are scheduled for sometime in early 2012.
"I've dreamed of joining CNN for more than 20 years," Banfield says in a publicity release. "It's the gold standard of news -- the brand, the people and the product."
***
FX and Fox each have renewed high-profile first-year series for second seasons.
American Horror Story
gets the nod from FX while Fox will return Simon Cowell's
The X Factor
next fall.
***
Starz says that its
Spartacus: Vengeance
series will premiere on Friday, Jan. 27th. And HBO will sneak-preview
Luck
, starring Dustin Hoffman as an addicted horse track gambler, after the Dec. 11th Season 2 finale of
Boardwalk Empire
.
Luck
will then have its "official" debut as a series on Sunday, Jan. 29th. Nick Nolte also stars.
***
Jerry Seinfeld is the announced first guest host on what for now is being called
Live! with Kelly
. He'll be joining Kelly Ripa for three shows on Nov. 21-23. Regis Philbin is leaving the show after the Nov. 18th edition.