03/26/08 11:30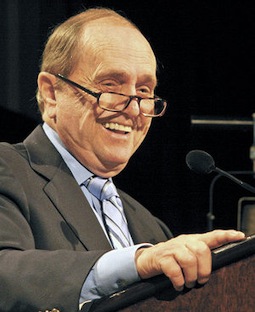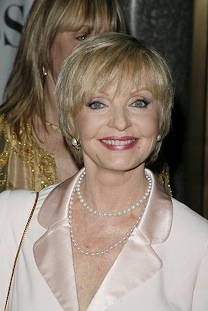 Hallmark has Bob Newhart, Florence Henderson in new movies.
By ED BARK
The Hallmark Channel continues to unabashedly target baby boomers while also announcing a new HD movie network.
A bundle of programming initiatives released Wednesday also announces the acquisition of 99 "family-friendly" movies from Disney-ABC Domestic Television, including evergreens
Old Yeller, The Parent Trap, The Shaggy Dog, Flubber, The Love Bug
and
Swiss Family Robinson
.
Thirty new movies also are planned for 2008, with Old Hollywood actually invited. One premise seems kind of odd, though.
Bob Newhart
has signed to star in
Herb's Murders
. He'll play a "quirky" L.A. police detective who teams with his by-the-book police officer daughter.
Hallmark already has
Dick Van Dyke
and
John Larroquette
solving crimes in their respective series of
Murder 101
and
McBride
movies. Add
Jane Seymour
as a "Martha Stewart-like" advice columnist and TV personality who gets wrapped up in a murder mystery while on vacation. That one's called
Dear Prudence
.
In a tamer venue,
Florence Henderson, Donna Mills
and
Pam Grier
will star in
Ladies of the House
. They play a trio of "mature women" who renovate a broken-down abode while discovering "what's important about life and living." FYI,
Buddy Ebsen
lamentably is no longer available after leaving life's building in 2003.
Hallmark cites a "groundbreaking study," which it commissioned, that says baby boomers have more money than "millennials" (humanoids born between 1980 and 1995) and also are "less likely to change the channel or multi-task." And hey kids, baby boomers also are "less likely to fast-forward or skip commercials," even if they have DVR.
This baby boomer has DVR and does fast-forward, perhaps making Uncle Barky a little nutty and not entirely suitable for Hallmark Channel viewing. Dagnabbit.
Meanwhile, the new Hallmark Movie Channel HD will launch on April 2nd with a "star-studded celebration" in Peoria, Ill.
David Carradine
and
Ernest Borgnine
are scheduled to attend.
***
Fox has axed
The Return of Jezebel James
after just three episodes. Its Friday night slot will be taken by reruns of
Bones
.