11/30/07 11:37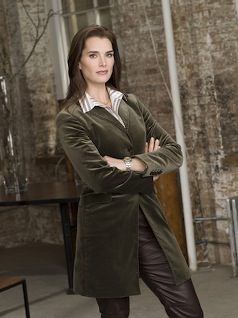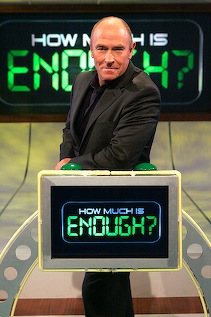 Brooke Shields gets Lipstick Jungle, Corbin Bernsen a game show.
By ED BARK
The new NBC dramedy
Lipstick Jungle
, armed with episodes completed before the writers' strike, will join the Peacock's prime-time lineup on Feb. 7th, supplanting
ER
on Thursday nights.
Adapted from the same-novel by
Sex and the City
creator
Candace Bushnell, Lipstick co-stars Brooke Shields, Kim Raver and Lindsay Price as "three high-powered friends" braving the upper crust pitfalls of Manhattan.

ABC's strikingly similar Cashmere Mafia, originally set to premiere on Nov. 27th before being pulled from the schedule, spotlights a quartet of high-powered gal pals operating out of New York City. Its executive producer, Darren Star, also was one of the architects of Sex and the City. And they say there are no new ideas out there.

***Corbin Bernsen, who once swaggered through L.A. Law as self-absorbed divorce attorney Arnie Becker, has downsized himself to game show host. He'll be the quizmaster on GSN's new How Much Is Enough?, set to premiere on Jan. 8th.

"I have always been a big fan of game shows and I have been tuning into GSN for years," Bernsen says gamely.

***Strike talks are off for now, but scheduled to resume Tuesday (Dec. 4) after a "New Economic Partnership" proposal by the Alliance of Motion Picture & Television Producers received an initially cool reception from the Writers Guild of America.

"It amounts to a massive rollback," the Guild said in a letter to its membership. Nonetheless they'll study it.

The AMPTP says the proposal "includes groundbreaking moves in several areas of new media" and would be worth an additional $130 million in compensation to the writers.

***NBC's new version of American Gladiators, to be co-hosted by Hulk Hogan and Laila Ali, gets a two-hour sneak preview on Sunday, Jan. 6th before moving the following night to its regular Monday, 7 p.m. central slot. It will replace the new series Chuck, which has received a full-season order from NBC but will have run out of episodes written before the strike.

***The next Miss Universe pageant, owned by Donald Trump, will originate from -- ta da -- Vietnam.

Miss Universe Organization president Paula M. Shugart says that Vietnam "has shown unprecedented growth in recent years, both in the business and tourism sectors. This worldwide telecast will mark the first event of its kind to be centered in Vietnam, which of course will have special significance to the U.S. audience."

Maybe by 2050 we'll be ready for Iraq as host.