10/21/13 14:46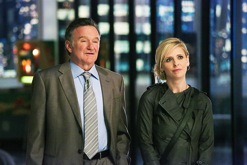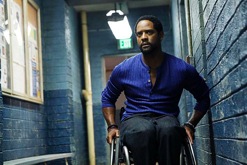 The Crazy Ones gets full season; Ironside does not. CBS/NBC photos
By ED BARK
@unclebarkycom on Twitter
The fall season's cancellation corral has opened its gates to two new members.
ABC's
Lucky 7
and CBS'
We Are Men
are being joined by NBC's
Ironside
and
Welcome to the Family
.
Ironside
, which aired Wednesdays at 9 p.m. (central) and starred Blair Underwood, will be replaced by an array of plug-ins before
Chicago P.D.
, a spinoff of the Peacock's
Chicago Fire
, premieres on Jan. 8th. Both shows are produced by
Law & Order
maestro Dick Wolf.
Welcome to the Family
likewise is giving way to a mix of replacement parts, including back-to-back new episodes of
Parks and Recreation
on Thursday, Nov. 21st and 28th. NBC says the season premiere of
Community
, also with back-to-back episodes, will move into Thursday's prime-time leadoff hour on Jan. 2nd.
On the plus side for new fall series, CBS has green-lit full seasons for three comedies --
The Crazy Ones, The Millers
and
Mom
-- while Fox has given
Brooklyn Nine-Nine
a full 22-episode order. Also,
Brooklyn Nine-Nine
and
New Girl
will be part of a one-hour "comedy event" following the network's Feb. 2nd telecast of Super Bowl XLVIII.
In the cable network realm, TNT has ordered a Season 4 of
Franklin & Bash
, which is scheduled to return next summer.
***
ABC gets this season's award for loopiest special with
Lady Gaga & The Muppets' Holiday Spectacular
, scheduled to air on Thanksgiving night, Nov. 28th from 8:30 to 10 p.m. (central).
Gaga will be joined by special guests Elton John, RuPaul, Kristen Bell and Joseph Gordon-Levitt. Says Kermit the Frog in a publicity release: "We have a long history with Ms. Gaga, so we jumped at the chance to do a holiday special with her. We won't even mind if she mistakes some of the Muppets for pieces of her wardrobe -- again."
The star of the show also will be promoting her new "ARTPOP" CD. And Disney-owned ABC will use the special for a "sneak peek" of the Disney movie
Muppets Most Wanted
, which will open on March 21st and includes a Gaga cameo.
Email comments or questions to:
unclebarky@verizon.net
10/07/13 11:22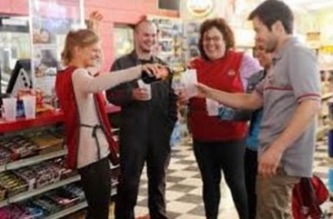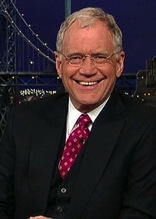 By ED BARK
@unclebarkycom on Twitter
The multi-million dollar lottery winners on ABC's
Lucky 7
can now find happiness or misery on their own time. It's the first new series cancellation of the fall season, after just two episodes.
Lucky 7
, which had been the 9 p.m. (central) caboose of ABC's all-new Tuesday lineup, will be replaced by
Scandal
repeats.
On the plus side, two fall newcomers will be setting in for a while. Fox's
Sleepy Hollow
already has been picked up for a Season 2 while NBC's
The Blacklist
is the first of that network's freshmen series to get a full season order.
***
CBS and David Letterman will be late night partners through at least 2015, the network has announced.
"Les and I (CBS chieftain Leslie Moonves) had a lengthy discussion, and we both agreed that I needed a little more time to fully run the show into the ground," Letterman quipped in a publicity release.
His
Late Show
premiered on CBS on Aug. 30, 1993 and has won multiple Emmy Awards during that run. But Letterman, who will be 68 at the end of his latest deal with CBS, has been unable to unseat Jay Leno from the No. 1 ratings slot in late night. NBC will honor Leno by dismissing him for a second time after the network's Winter Olympics telecasts.
In an exchange with unclebarky.com during the recent Television Critics Association summer "press tour," Moonves said, "We love having David Letterman. He's the dean. He's the best there is. Other than Johnny Carson, he's probably the best that ever was. We like the stability. We like the relationship we have with Dave."
Asked about CBS' aversion to ratings "failure" anywhere else on its schedule, Moonves said, "I don't consider David Letterman a failure in any way, shape or form. Dave is still making money for us. He still does the best show, and we're very happy to have him."
***
CBS' latest big summertime "event" series,
Extant
, will star Oscar winning actress Halle Berry (
Monster's Ball
). Produced by Steven Spielberg,
Extant
will join Season 2 of
Under the Dome
, which was a major hit for CBS this past summer.
Berry will play an "astronaut who returns him from a year-long solo mission in space and tries to reconnect with her husband and son in their everyday life," CBS says. "Her experiences in space and home lead to events that ultimately will change the course of human history."
Email comments or questions to:
unclebarky@verizon.net