09/30/10 13:33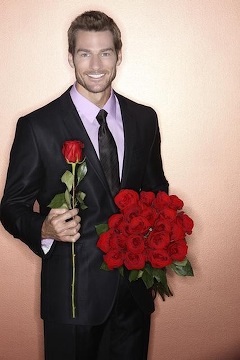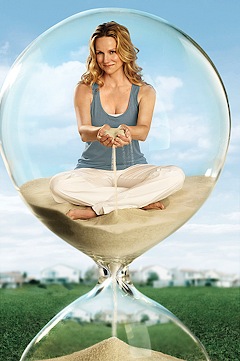 By ED BARK
The new fall season, calming down at last, has occupied most of our time in the past few weeks. Now that there's a little breathing room, here's a catchup round of odds 'n' ends.
Austin-based businessman and bar owner
Brad Womack
will be the first rose-bearer to get a "second chance at love" on ABC's next edition of
The Bachelor
, due in January.
Womack, 37, became a pariah in the eyes of some by rejecting both
Jenni Croft
and
De Anna Pappas
on the November 2007
Bachelor
finale. In the almost three years since then, Womack "has undergone intensive therapy, looking at who he was in a quite painful journey of self-awareness," according to an ABC publicity release.
The network says viewers should "get ready to see a changed, revitalized man who is still optimistic and confident about finding love" on a TV show. Yeah, well, good luck with that.
Bachelor
viewers currently are on the rebound from the tattered "love" story of Dallas flyboy
Jake Pavelka
and
Vienna Girardi
, who broke up bitterly shortly after giving their hearts to one another.
***
A slew of cable series have been renewed for more seasons.
Showtime has picked up both
The Big C
, starring
Laura Linney
, and
Weeds
, fronted by
Mary-Louise Parker
. It will be a second season for
Big C
and a seventh for
Weeds
.
HBO has ordered a second season of
Boardwalk Empire
, which is still early in its first season. The Prohibition era gangster drama stars
Steve Buscemi.

Lifetime has picked up Army Wives and Drop Dead Diva for their fifth and third seasons. And TNT has renewed Hawthorne for a third season.

***Fox has delayed the season premiere of Human Target, originally set for Friday, Oct. 1st, to Wednesday, Nov. 17th. House repeats instead will be paired with The Good Guys on Friday nights.

*** One of ABC Family's three new shows in development is Strut, a scripted one-hour drama series set in a small Texas town.

Publicity materials say the series "revolves around a showgirl named Roxy who marries a stranger after a wild evening, and overnight finds herself living in a small town in Texas and reinventing the high school's struggling drill team." In the process, "she turns the town upside down."

The go-ahead for Strut is "cast-contingent," meaning that the series might not get made if ABC Family doesn't sign the actors it wants.