Mmm . . . WTF?!
06/09/10 03:06 PM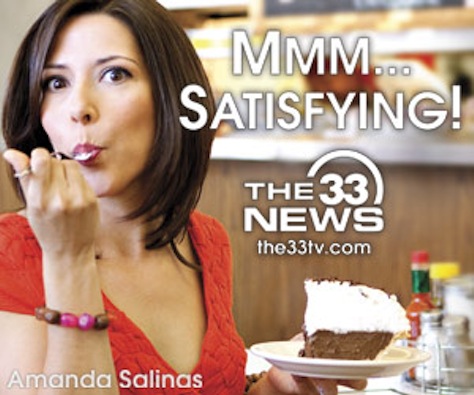 Your friendly content provider is jealous that the above ad is appearing on
The Dallas Observer
's
Unfair Park blog
and not on unclebarky.com. Um, was it
something I said?
By the way, that's 9 p.m. weekday news co-anchor Amanda Salinas licking that spoon. Meanwhile, Journalism 101 is sick to its stomach.
Ed Bark
P.S. Many thanks to Unfair Park's Robert Wilonsky for the link to the Mike Snyder exit interview. But as for that "this just in" press release announcing CBS11's 4:30 a.m. start time, well, we reported that one -- pre-press release --
on May 13th
. Gotta fly the little flag here.