And to all a good night: D-FW's list of 2012 TV exits
12/20/12 01:26 PM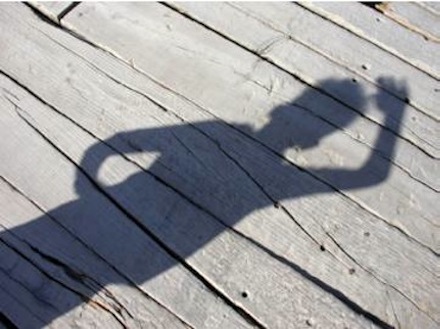 By ED BARK
@unclebarkycom
It's been a very busy year for departing flights from DFW's TV newsrooms.
In fact it's been the busiest since unclebarky.com birthed itself back in September of 2006.
As with past lists, we're giving you the names of on-camera news personalities who left by choice or otherwise in 2012. No slight is intended to off-camera personnel. whose work remains valuable and in many cases, indispensable. But TV viewers develop lasting or fleeting relationships with the people they see on their home screens. It will ever be thus.
The following roll call is in alphabetical order. And it's a long one.
CHARLES BASSETT
-- He joined CW33's reporting staff in spring 2011, but was among the many who didn't survive the Nov. 1st transition to the station's oft-madcap
Nightcap
. On Dec. 17th, Bassett became senior public relations manager in the Dallas offices of AT&T.
DOUGLAS CABALLERO
-- He briefly co-hosted CW33's early morning
Eye Opener
program before being replaced in March. He's currently bouncing
among several projects
.
CRAIG CIVALE
-- He joined WFAA8 in January 2007 and left the station in June to take a public relations position with Baylor Health Care System in Dallas.
PETER DAUT
-- After three years as a Fox4 reporter, he left the station on Jan. 26th to become a
morning anchor at WSOC-TV
, the ABC affiliate station in Charlotte, N.C.
DEBBIE DENMON
-- The veteran anchor/reporter had sued WFAA8 for discrimination -- and lost. And on July 18th, the station let the hammer fall by not renewing her contract. Denmon, who joined WFAA8 in October 2000, now is director of communications for the Dallas County District Attorney's office while also making periodic appearances on KTXD-TV's (Ch. 47)
The Texas Daily
.
TAMMY DOMBECK
-- After reaching a contract impasse with NBC5, the longtime early morning "Gridlock Buster" left the station on July 27th after a 12-and-a-half year tenure. A "non-compete" clause will keep her off the air until at least February. In the interim,
Dombeck married Donnie Campbell
on Dec. 16th.
TONI DUCLOTTNI
-- She presented some of D-FW's curviest early morning traffic reports as part of CW33's
Eye Opener
program before the station showed her the curb in March. Duclottni also had worked as a lifestyles reporter on CW33's 9 p.m. newscasts. Relocated to Los Angeles, she remains the founder and principal personality of the
House of Haute youtube channel
.
ELLEN FOX
-- She joined Caballero as one of the charter co-hosts of CW33's
Eye Opener
before both were ousted in March. She's
now in Los Angeles
working on various projects.
KEITH GARVIN
-- He initially came to D-FW in November 2009 as a co-anchor of TXA21's now defunct
First In Prime
newscasts. Garvin then segued over to sister station CBS11, eventually joining Lisa Pineiro as co-anchor of the weekday early morning newcasts. Garvin left in late August to take an
anchoring position with KPRC-TV
, Houston's NBC affiliate.
BOB GOOSMANN
-- After eight years at CW33, the veteran meteorologist resigned in July with an announced plan to get into the real estate business. But in early fall he instead took a position as
chief meteorologist for KRLD
radio (1080 AM), replacing Krista Villarreal. Before his CW33 years, Goosmann had a nine-year run as KTVT-TV's featured meteorologist before the station was bought by CBS and began branding itself as CBS11.
JAY GORMLEY
-- One of the market's longest-lasting night side reporters left CBS11 on September 14th to become director of communications for the Dallas region of Time Warner cable. He joined the station in 1997.
KRYSTLE GUTIERREZ
-- The early morning
Good Day
reporter left Fox4 in February to join her husband, Kris Gutierrez, who had been hired to co-anchor the waker-upper newscasts for CBS-owned WBBM-TV in Chicago. Krystle joined Fox4 in July 2007.
JENNIFER LOPEZ
-- She was the main meteorologist for almost four years on NBC5's early morning news editions before leaving for undisclosed reasons in March. Lopez apparently is still looking for a new position and has kept an exceedingly low profile since her departure.
WALT MACIBORSKI
-- He left CW33 in mid-August after co-anchoring the station's now defunct 9 p.m. newscast since February 2009. It since has been supplanted by the comedy-infused, locally produced
Nightcap
. Maciborski currently is with WXIN-TV, the Fox affiliate in Indianapolis. He
co-anchors the station's "Live At Five" newscasts
.
RONTINA McCANN
-- She spent just a year at NBC5 as a sports anchor/reporter before departing for undisclosed reasons in February. Her
website
says she's currently a freelance anchor, reporter and host who reports for the ESPN "family of networks" in a variety of capacities.
JANE McGARRY
-- In D-FW's highest profile exit, the longtime anchor
"resigned" from NBC5 on July 10th
after pleading no contest to driving while intoxicated and apologizing for "my irresponsible behavior" on her Facebook page. McGarry had a 30-year career at the station, much of it in tandem with Mike Snyder on the station's 6 and 10 p.m. weekday newscasts. She remains in North Texas and frequently posts on both her Facebook and Twitter pages.
REBECCA MILLER
-- After close to four years as CW33's chief meteorologist, she did not survive the Nov. 1st transition to
Nightcap
. Her last day on-air day was in late October. Before being hired by CW33, Miller was the longstanding early morning meteorologist on NBC5's early morning newscasts. But the station declined to renew her contract in March 2008.
MELISSA NEWTON
-- The early morning CBS 11 reporter left the station in late November to join her new husband, Damon Lane, in Oklahoma City, where he's chief meteorologist for KOCO-TV. Newton had joined CBS11 in June 2009 and earlier worked as a reporter for NBC5.
CASEY NORTON
-- He ended a brief career as a WFAA8 anchor/reporter by leaving the station in September to be vice president of labor relations communications for Dallas-based Weber Shandwick's American Airlines account. Norton joined WFAA8 in March 2010.
GISELLE PHELPS
-- She left a reporter position at CW33 in mid-August after arriving in March 2010.
Phelps
remains in Dallas.
LISA PINEIRO
-- CBS11 declined to renew her contract last May after Pineiro joined the station in October 2010 as an early morning co-anchor with Scott Sams, who was let go in 2011 and now is with KRLD radio (1080 AM). She apparently is still looking for another position and earlier this year had an on-air audition with Fox-owned KTTV-TV in Los Angeles.
JANE SLATER
-- She put a stop to her early evening traffic reporter stint at WFAA8 in late May and now is part of 105.3 FM radio's (THE FAN)
Elf & Slater show
with Mark Elfenbein.
JULIE TAM
-- She left NBC5 on Jan. 22nd after less than two years as a reporter. Tam's
Facebook page
says she moved to Houston this month and is "currently making appearances on behalf of her businesses." They include The Application Masters and Lyn Realty.
DAWN TONGISH
-- The veteran CW33 anchor/reporter was another of the casualties when the station replaced its somewhat conventional 9 p.m. newscast with the comedy-laced
Nightcap
. She was let go in October after joining the station in 1999 for the launch of its prime-time local news hour.
Tongish
is looking for a new position.
TY TREADWAY
-- The veteran soap opera actor and game show emcee left WFAA8's
Good Morning Texas
in a hurry after less than two months as that show's co-host. He arrived in early January and had his last day on March 1st.
CYNTHIA VEGA
-- Best known for her live street reporting on WFAA8's early morning
Daybreak
program, she left the station in August after first arriving in spring 2000. She is now Dallas/Fort Worth International Airport's manager of media relations.
CHASE WILLIAMS
-- He barely spent a year as a sports anchor/reporter for CW33 before leaving in July to become sports director at CBS affiliate
KMTV-TV in Omaha
.
unclebarky@verizon.net