Stripes skunked at Fox4
03/05/09 06:12 AM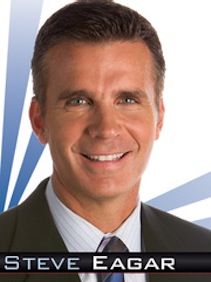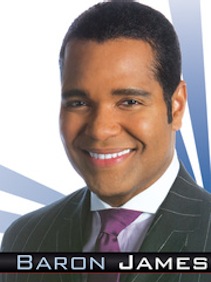 By ED BARK
Fox4 anchor Steve Eagar says he'll be closeting his many-striped suitcoat even though viewers voted otherwise.
In one of the odder storylines of late in D-FW television newsrooms, Eagar said on Wednesday's 9 p.m. newscast that "one call carried a lot of weight" in his decision-making.
"Yeah, that one call was from my boss's boss," he told viewers. "Her vote: Ditch the suit. S-o-o-o here's your last look at it (via video of Tuesday's newscast). Take a good look. I'm not stupid."
Co-anchor Heather Hays then added, "It looks great in person. So wear it 'out.' Just not here."
This all started on
Tuesday's 9 p.m. show
, when Eagar wore the same kind of wide-striped, jailbird coat favored by Fox4 anchor Baron James and Dallas mayor Tom Leppert among others.
"I'm kind of bucking the boss," who told him "never to wear this suit again," Eagar said. He then asked viewers to vote it in or out, adding, "If you never see it again, you'll know what the vote was."
Opinions were "strong" on both sides, but "by far most said it was fine, I should keep wearing it," Eagar told viewers Wednesday. (Sentiment ran the opposite in 21 comments logged on unclebarky.com as of this early Thursday morning writing.)
The edict from Eagar's boss's boss also presumably reins in James, who's (in)famous for his many-splendored on-air wardrobes.
But whatever and whoever they're wearing in the future isn't necessarily the final chapter in this story. Eagar basically told viewers that he was willing to disregard the orders of his immediate boss, news director Maria Barrs, but not those of station manager Kathy Saunders, whose "ditch the suit" dictum obviously was taken much more seriously. That might not wear very well down the road, even if this whole issue basically is pretty silly.
Fox4 management has an ironclad policy of not commenting publicly on personnel matters. But anchors sometimes can go public in ways that speak volumes.