All-time top 10 TV docs
03/31/09 14:31
By ED BARK
ER
's medical license is about to expire on NBC. After 15 seasons of emotional and physical rescues, the longest running prime-time doctor drama in TV history bows out with a two-hour finale on Thursday, April 2nd. We mark the occasion with this list of top 10 TV practitioners, disclaimers included.
No. 1, the majority of your TV time has to be spent on the job. That disqualifies Dr. Cliff Huxtable of
The Cosby Show
, an obstetrician who mostly parented as best he could. Bob Hartley of
The Bob Newhart Show
also is ineligible. He was a psychologist, not a certified M.D. Day-timers likewise are out. Sorry, Dr. Phil. OK, now that we've established residency, these doctors are in.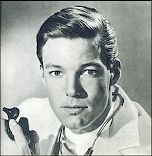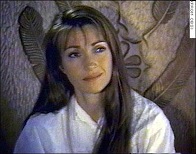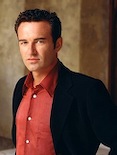 10. Dr. James Kildare -- Prime-time's first heartthrob doctor strode into Blair General under the stewardship of Richard Chamberlain, who later became King of the TV Miniseries in epics such as
Shogun
and
The Thorn Birds
. NBC kept
Dr. Kildare
on duty from 1961-66, dueling with competing medical drama
Ben Casey
and its star, Vince Edwards, for most fan mag covers. At the height of their surgical powers, both Chamberlain and Edwards put out record albums, too.
9. Dr. J.D. Dorian
--
Scrubs
is his home base. And although never wildly popular, the NBC comedy invariably operates at a high level. Star Zach Braff and his Sacred Heart Hospital cronies have never met a surgical procedure they couldn't spoof. In time they'll be more appreciated.
8. Dr. Michaela Quinn
-- This frontier sawbones, played by a somewhat de-glammed Jane Seymour, gave CBS a gainful Saturday night franchise from 1993-98.
Dr. Quinn, Medicine Woman
also worked a little hoop-skirted feminism into many of its storylines, with its title character also finding time to get married and have a baby girl.
7. Dr. Christian Troy
--
Nip/Tuck
's try-anything Lothario wields both a scalpel and an appendage that always seems to be fully operational during off-hours. As played by Julian McNamara, Dr. Troy never tires of stretching his limits -- or the various sagging body parts of his patients.
6. Dr. Mark Greene
-- Never a looker,
ER
's unconventional leading man impressed with his oft-quiet, but ever-forceful presence. Actor Anthony Edwards made Mark Greene a poignant and, in the end, tragic figure who died of a brain tumor after saving countless lives. The ultimate Everyman doc -- in both sickness and in health.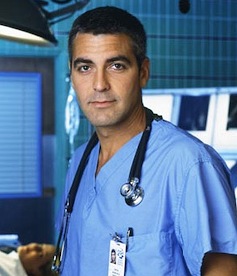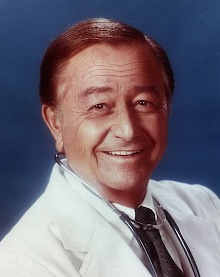 5. Dr. Donald Westphall
-- In the end we learned that he only played a doctor -- through the fertile imagination of his autistic son. No matter. Dr. Donald Westphall (Ed Flanders), the benevolent, harried chief of staff at bedraggled St. Eligius Hospital, provided strong medicine for a series that, like
Scrubs
, was always ratings-challenged. Still, it endured from 1982-88 on NBC, with a cast that also included newcomers Denzel Washington, Howie Mandel, David Morse and Ed Begley Jr. Westphall had all of their backs.
4. Dr. Doug Ross
-- George Clooney stayed with
ER
for just its first five seasons before launching a big-time movie career. What an impression he made, though. A pediatrician by trade, Ross prompted female fans of the show to coo like little babies. He was a womanizer, but with a creamy nougat of a core, invariably answering to his better side. Not that he had a bad side. Shot in profile or head-on, Clooney's Ross always seemed to stir the drink and flutter the hearts.
3. Dr. Marcus Welby
-- The title character, played by veteran actor Robert Young, was a genial, kindly Santa Monica general practitioner who, miracle of miracles, made house calls.
Marcus Welby, M.D.
(1969-76), was among prime-time's top 10 shows for its first three seasons in times when ABC otherwise had a paucity of hits. Goodly Dr. Welby operated in tandem with the higher-strung Dr. Steven Kiley (James Brolin). They had their differences, but the senior partner always had a buttery bromide to make things all better.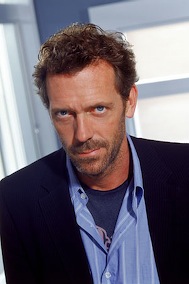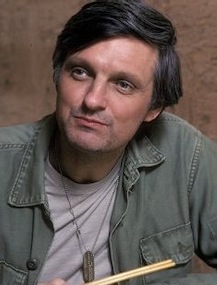 2. Dr. Gregory House
-- Surly, sanctimonious, deadpan and with bed pan manners, Hugh Laurie's cane-accompanied medical genius is off-putting in the extreme -- unless you're dying, of course. Then he finds a way to save you, and never mind the niceties.
House
recently crossed its 100th episode milestone and looks good to go for at least 100 more. That increases the chances that its not-so-good doctor someday might mellow a bit or even find a true love other than himself. Then again, that would constitute a true medical miracle. Besides, we're now at home with who House is -- a jerk for all seasons and a shot in the arm at crunch time.
1. Dr. Benjamin Franklin "Hawkeye" Pierce
--
M*A*S*H
's snarky surgical idealist could riff like Groucho Marx one minute and ruminate over the folly of war the next. Alan Alda made Hawkeye a household name in a way that the same-named hit movie never could. He stayed for the entire 11-year run of the series, which ended with a two-and-a-half-hour finale that still ranks as the most-watched program in TV history more than a quarter century after its Feb. 28, 1983 air date.
Wisecracking Hawkeye had several capable docs in his entourage, including the also memorable "Trapper John" McIntyre (played by Wayne Rogers and later Pernell Roberts in a stand-alone hit drama series). But Hawkeye always stood out in this crowd, making
M*A*S*H
one of the most enduring, daring shows ever -- and still without equal in the medical field.