07/29/08 13:45
By ED BARK
TV networks, particularly the Big Four broadcasters, typically don't put too much stock in the summer. Instead they fill the hot-weather months with throwaways and in later years, scads of brainless reality competitions.
Still, some of prime-time's biggest enduring hits got their starts while many potential viewers were vacationing or enjoying the elongated daylight hours by getting outdoors instead of vegging on the couch. All of these heavy-hitters were launched in June, July or August, which technically leaves out CBS'
Survivor
and its May 31, 2000 premiere. Sorry about that. (Start dates are in parentheses.)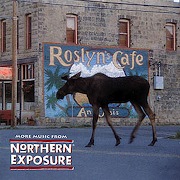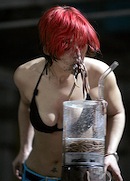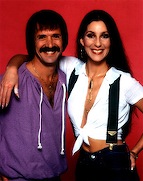 10. Northern Exposure
(July 12, 1990, CBS) -- This critically acclaimed fish-out-water dramedy made fictional Cicely, Alaska a quirky playground for townies and incoming Dr. Joel Fleischmann (Rob Morrow). Its five-season run included four nominations as best drama series. Executive producer David Chase went on to do a little thing called
The Sopranos
.
9. Fear Factor
(June 11, 2001, NBC) -- It uniformly repulsed TV critics but found an almost fanatic audience among younger, presumably less-discriminating viewers who enjoyed the sights and sounds of contestants gagging and eating pig rectums. Guffawing host Joe Rogan was a perfect fit for a series that NBC plugged in with
Deal Or No Deal
zeal for five stomach-turning seasons.
8. The Sonny and Cher Comedy Hour
(Aug. 1, 1971, CBS) -- She vamped, he camped and audiences flocked to their day-glo variety series for six on-off-on again years. The duo's divorce prompted each to do their own unsuccessful shows before they reunited as ex-husband and wife for two more seasons of somewhat forced hilarity.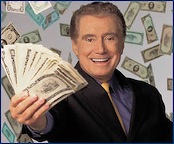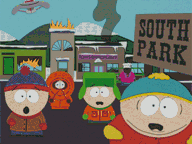 7. Who Wants To Be A Millionaire
(Aug. 16, 1999, ABC) -- Launched as a two-week summertime "special event," the big-money quiz went on to carry ABC on its back for two seasons before flaming out from over-exposure. Host Regis Philbin's "Is that your final answer?" became one of the nation's most-parroted taglines. And in the 1999-2000 season, the Tuesday, Thursday and Sunday editions of
Millionaire
respectively ranked one, two and three in the season-ending prime-time Nielsen ratings.
6. Sex and the City
(June 6, 1998, HBO) -- Cable's first smash comedy series made major fashion statements as well. Gal pals Carrie Bradshaw, Samantha Jones, Charlotte York and Miranda Hobbes turned downtown New York into Womanhattan during their headlong, headstrong pursuits of men, parties and heels that had nothing to do with the male gender. This summer's box office blockbuster keeps the franchise humming.
5. South Park
(Aug. 13, 1997, Comedy Central) -- From the mouths of relative babes came a dicey vocabulary and the early catchphrase, "Oh my God, they killed Kenny!" Creators Trey Parker and Matt Stone used their primitively drawn third-graders to fearlessly skewer a wide range of celebrities ranging from Barbra Streisand to Tom Cruise to Mel Gibson. Excrement also has a recurring role in the series that first made Comedy Central a branded, go-to channel for many younger viewers.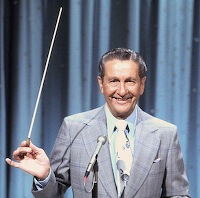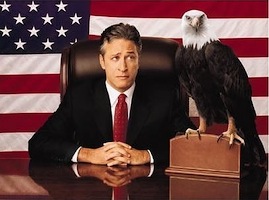 4. The Lawrence Welk Show
(July 2, 1955, ABC) -- A one and a two and a no end in sight for the late "champagne music maker." Lawrence Welk and his old-school band lasted until 1971 on ABC. Then they prospered in syndication for another 11 years. And to this day, repeats of Welk's shows remain a staple on most PBS stations. That's more than a half-century of cornpone from a guy whose summertime debut initially was dismissed by
TV Guide
as lacking "the necessary sparkle and verve to give it a chance against any really strong competition."
3. The Daily Show
(July 22, 1996, Comedy Central) -- First host Craig Kilborn kick-started the "fake news" before Jon Stewart blasted the show into the public consciousness, where it remains. Spinoff stars include Stephen Colbert, whose
Colbert Report
is a sturdy late night partner, and Steve Carell, both a big-screen star and bossman Michael Scott on NBC's
The Office
. Stewart, nearing the end of his first decade as host, is a latter day Walter Cronkite for viewers with no memory of his reign as "the most trusted man in America."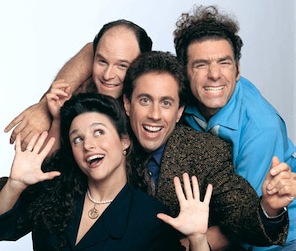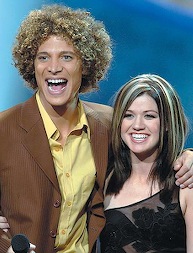 2. Seinfeld
(July 5, 1989, NBC) -- Nearly born on the Fourth of July, it first emerged on NBC as
The Seinfeld Chronicles
before disappearing until May 31, 1990 and then to January of 1991. Jerry, George, Elaine and Kramer didn't take their rightful, permanent place in NBC's famed "Must-See" Thursday night lineup until February, 1993, when the "show about nothing" began a five-season reign in prime-time's top 5. Its classic episodes are too numerous to mention and its reruns remain hard to beat.
1. American Idol
(June 11, 2002, Fox) -- It edges out
Seinfeld
because no single show has ever been as important to a network as this adaptation of the British hit
Pop Idol
. Topping the Nielsen charts in season after season, it's also created a string of music and/or movie stars, including inaugural champ Kelly Clarkson, Carrie Underwood, Fantasia, Daughtry, Clay Aiken and Jennifer Hudson. An even bigger star is acerbic
Idol
judge Simon Cowell, who's spawned a series of snippy British arbiters on rival reality competition shows.
07/07/08 14:12
By ED BARK
The 60th annual prime-time Emmy Award nominations are coming on July 17th. Many performers have a statue that's on their mantle, in their closet, been handed down to survivors or sold on ebay. Still, some of the biggest and most influential stars in TV history are still without recognition from the Academy of Television Arts & Sciences. And for four on this list, it's already too late.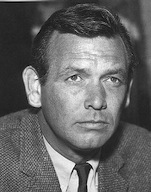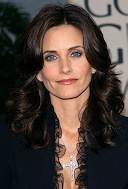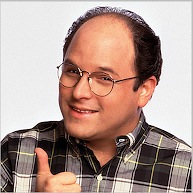 10. David Janssen
-- Unjustly convicted of murdering his wife, Janssen as Dr. Richard Kimble spent four seasons in pursuit of the "One-Armed Man" while in turn being tailed by the relentless Lt. Philip Gerard.
The Fugitive
's finale, on August 29, 1967, became the most-watched series episode in TV history until the "Who Shot J.R.?" episode of
Dallas
outdrew it in 1980. The late Janssen received three Emmy nominations as Kimble, but no trophies. He later excelled as private eye Harry Orwell in the short-lived and under-appreciated
Harry O
series.
9. Courteney Cox
-- Never received an Emmy nomination as Monica Geller Bing on
Friends
. That had to hurt, because all five of her castmates did, even though only Lisa Kudrow and Jennifer Aniston eventually took home statues. Cox currently is playing an unscrupulous tabloid editor in FX's
Dirt
.
8. Jason Alexander
-- He richly deserved an Emmy as terminally angst-ridden George Costanza on
Seinfeld
. Instead he garnered seven nominations for the character, plus another for a guest shot on HBO's
Dream On
. Alexander's pain is more palpable than Cox's, largely because
Seinfeld
's other three principals -- Jerry Seinfeld, Julia Louis-Dreyfus, Michael Richards -- all have one or more Emmys in hand.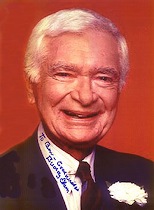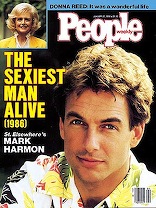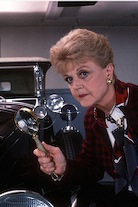 7. Buddy Ebsen
-- He lived to be 95, which wasn't long enough to see even a single Emmy nomination, let alone a win. Ebsen's signature role as Jed Clampett on
The Beverly Hillbillies
is bookended by stints as Davy Crockett's sidekick, Georgie Russel, on the old Disney series and as spry Barnaby Jones in the same-named detective drama.
6. Mark Harmon
-- One of prime-time's most enduring, bankable leading men capably played flawed doctors on both
St. Elsewhere
and
Chicago Hope
before landing his ongoing starring role as snippy Leroy Jethro Gibbs on
NCIS
. Oddly enough, his first of just two Emmy nominations came for a brief role as an injured soldier in 1977's
Eleanor and Franklin: The White House Years
. He copped the other one 25 years later for a guest shot on
The West Wing
.
5. Angela Lansbury
-- No kidding, she's been nominated 19 times without an Emmy win, with 12 of them tied to her longrunning stint as amateur sleuth Jessica Fletcher on
Murder, She Wrote
. Even Susan Lucci eventually won. But Lansbury continues to put on a fake happy face from the audience, most recently in 2005 for a nominated guest star appearance on
Law & Order: Trial By Jury
. C'mon, give the old girl an honorary statue. It's the right thing to do.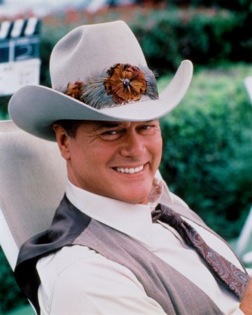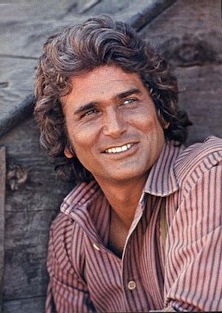 4. Larry Hagman
-- Few if any TV stars have stood taller on the international stage than Larry Hagman as J.R. Ewing of
Dallas
. Still, his indelible embodiment of oily greed came up dry, save for two nominations in the early years of the series. Hagman earlier hung his hat for five seasons in another evergreen role as Capt. Tony Nelson on
I Dream of Jeannie
. At this point his Emmy dreams seem dead, but few TV actors have laughed harder on the way to the bank.
3. Michael Landon
-- Three big drama series hits --
Bonanza, Little House on the Prairie
and
Highway to Heaven
-- made him a virtually indispensable star for NBC. But those respective turns as "Little Joe" Cartwright, Charles Ingalls and earth angel Jonathan Smith didn't add up to a single Emmy nomination. He died in 1991 after logging an astonishing 645 episodes in those three roles.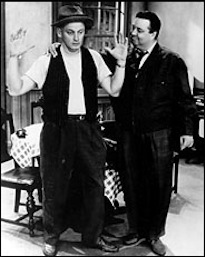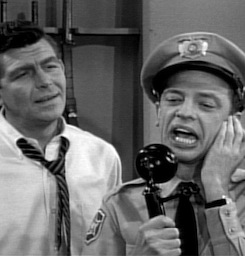 2. Jackie Gleason
-- He'd be the first to tell you he fully deserved to be called "The Great One." Still, the late Gleason's second banana on
The Honeymooners
took home all of the hardware. Art Carney won six Emmys over the years as goofy Ed Norton while Gleason's bombastic Ralph Kramden and a variety of his other characters fell short. Gleason in the end received four Emmy nominations. On the big night, though, he watched Carney upstage him time and again.
1. Andy Griffith
-- Here's an oversight that really should be rectified before it's too late. Griffith's portrayal of Sheriff Andy Taylor on
The Andy Griffith Show
also ran into a second banana buzzsaw, this one named Don Knotts. He won five Emmys as bungling deputy Barney Fife while Griffith never garnered even a single nomination as the enduringly beloved show's steady-handed authority figure. Griffith's only shot at an Emmy came later in the 1981 miniseries
Murder In Texas
. But his lone nomination fell short when Britisher David Warner took home the trophy for
Masada
. Imagine the good feelings that an honorary Emmy for Andy would generate. So get busy, Academy. Now!