12/09/15 11:35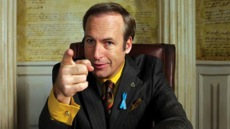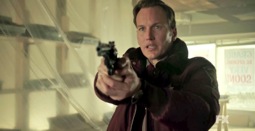 Better Call Saul and Season 2 of Fargo are my tree toppers.
By ED BARK
@unclebarkycom on Twitter
HitFix.com's fourth annual Television Critics poll is newly posted, with your friendly content provider again among the 53 know-it-alls asked to list their Top 10 overall and new programs for 2015.
This is an increasingly vexing task, given the wealth of drama and comedy series on broadcast, cable and streaming services. In the end, my No. 1 shows in both categories -- Season 2 of FX's
Fargo
and AMC's new
Better Call Saul
-- finished atop the aggregate list as well.
On the flip side, I was the only one to vote for BBC America's
The Last Kingdom
as one of the year's Top 10 newcomers. Two other picks barely missed, with HBO's
Show Me a Hero
and ABC's
American Crime
tying for 12th place on the freshman class list.
In all, 97 shows made at least one critic's Top 10 list in the overall category and 63 received votes as newcomers.
One more caveat before posting both the unclebarky.com and national lists. I likely would have included Season 2 of Amazon Prime's
Transparent
, which ranked 5th among my Top 10 new series last year. But Season 2 began streaming after HitFix's deadline for submissions. And Amazon didn't answer my request for early screeners, which is unusual for them.
OK, here are the lists.
Top 10 Overall Programs
(my list)
1. Fargo, Season 2 (FX)
2. Game of Thrones (HBO)
3. Better Call Saul (AMC)
4. Mad Men (AMC)
5. Louie (FX)
6. Master of None (Netflix)
7. Show Me a Hero (HBO)
8. The Americans (FX)
9. Veep (HBO)
10. You're the Worst (FXX)
Top 10 Overall Programs
(HitFix list)
1. Fargo, Season 2
2. The Americans
3. Mad Men
4. Transparent (Amazon Prime)
5. Better Call Saul
6. Game of Thrones
7. The Leftovers (HBO)
8. Mr. Robot (USA)
9. The Jinx (HBO)
10. Veep
Top 10 New Programs
(my list)
1. Better Call Saul
2. Master of None
3. Show Me a Hero
4. The Jinx
5. American Crime (ABC)
6. Jessica Jones (Netflix)
7. Empire (Fox)
8. Mr. Robot (USA)
9. The Last Kingdom (BBC America)
10. Supergirl (CBS)
Top 10 New Programs
(HitFix list)
1. Better Call Saul
2. Master of None
3. Mr. Robot
4. Unreal (Lifetime)
5. Unbreakable Kimmy Schmidt (Netflix)
6. Jessica Jones
7. Catastrophe (Amazon Prime)
7. (tie) Empire
9. The Jinx
10. Crazy Ex-Girlfriend (The CW)
Email comments or questions to:
unclebarky@verizon.net