02/12/07 10:41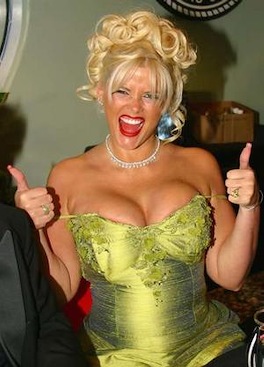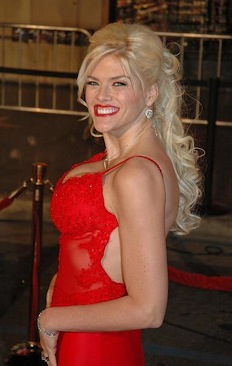 By ED BARK
At times it seemed as though a former president had died. But no, it was bigger than that.
Anna Nicole Smith's sudden demise, in the heart of a ratings sweeps period, already can be seen as the crowning achievement of a woman who adored being bathed in the pop, pop, pop of the paparazzi's trigger fingers. It made her feel larger than life, which was always her preference. Few if any have left us with more footage and less substance. Smith sold herself right up until her final day, as the subject of a sub-cheesy, sweeps-driven investigative series by
Entertainment Tonight
and its running mate,
The Insider
.
Bone-picking media vultures now can keep feasting on a big, juicy posthumous pile of tawdry toils and troubles. Anna Nicole Smith has left earth's building after achieving fame, fortune and misfortune on a public stage that was constantly under reconstruction.
Still, she barely makes this tough-to-crack personal top 10 list of all-time shocking celebrity deaths. We're excluding political figures, athletes and lives long lived. It's not true that only the good die young, but it does help in burnishing the legend. (Note: Thanks to imdb.com for a wealth of biographical information.)
10. Phil Hartman
-- The
Saturday Night Live
mainstay died at age 49 on May 28, 1998. Cause of death: shot three times by his wife, Brynn Hartman, who then killed herself. Quote: "I benefit from the Mr. Potato Head syndrome. Put a wig and a nose and glasses on me, and I disappear."
9. Anna Nicole Smith
-- Famous for being famous, she died at age 39 on Feb. 8, 2007 of still undetermined causes. Quote: "For some reason people think I am this terrible person, and it really hurts me to hear that. I am just doing the best I know how to."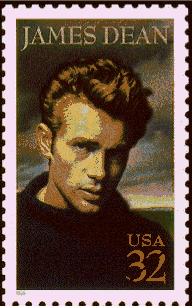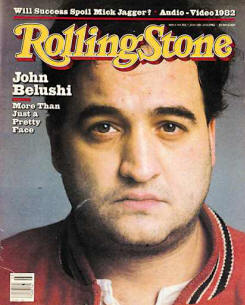 8. James Dean
-- Evocative, brooding actor made just three feature films before dying at age 24 on Sept. 30, 1955. Cause of death: high-speed car accident. Quote: "Dream as if you'll live forever. Live as if you'll die today."
7. Sharon Tate
-- Up-and-coming sex symbol died on Aug. 9, 1969 at age 26. Cause of death: multiple stab wounds during brutal break-in and attack by Manson family members. Quote: "My whole life has been decided by fate."
6. John Belushi
-- Loud, brash, original
SNL
cast member and Blues Brother died on March 5, 1982 at age 33. Cause of death: drug overdose. Quote: "Some comedians love their characters. I don't fall in love with mine. In fact, I get tired of them very fast. You have to be willing to throw it all away."
5. John F. Kennedy Jr.
-- Glamorous scion of America's most famous political family and founder of
George
magazine died on July 16, 1999 at age 38. Cause of death: plane crash. Quote: "It's hard for me to talk about a legacy or a mystique. It's my family. It's my mother. It's my sister. It's my father. We're a family like any other."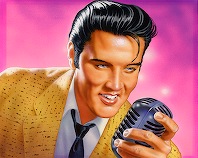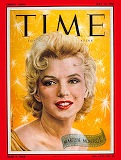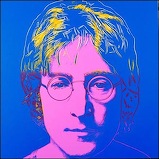 4. Elvis Presley
-- Mega- rock 'n' roll idol and B-movie star died Aug. 16, 1977 at age 42. Cause of death: cardiac arrhythmia. Quote: "Some people tap their feet, some people snap their fingers and some people sway back and forth. I just sorta do 'em all together, I guess."
3. Marilyn Monroe
-- Gold standard of Hollywood sex symbols died on Aug. 5, 1962 at age 36. Cause of death: presumed drug overdose. Quote: "I want to be a big star more than anything. It's something precious."
2. John Lennon
-- Indispensable Beatle and outspoken activist died on Dec. 8, 1980 at age 40. Cause of death: Murdered outside his New York apartment by Mark David Chapman after he first signed an autograph for him. Quote: "My defenses were so great. The cocky rock and roll hero who knows all the answers was actually a terrified guy who didn't know how to cry. Simple."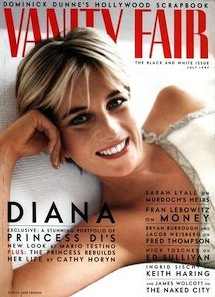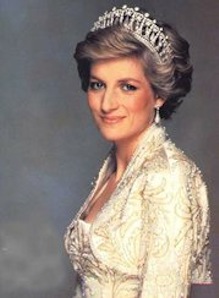 1. Princess Diana
-- Her international fame had no limits, whether it be as a fairytale princess, devoted mum, fashion plate or humanitarian striving to reinvent herself. Died on Aug. 31, 1997 at age 36. Cause of death: car accident. Quote: "I'd like to be a queen in people's hearts, but I don't see myself being queen of this country."