04/14/08 09:55
By ED BARK
This has been a really tough one. So tough that we've excluded cable's "premium" extra-pay networks (HBO, Showtime, etc.) and made only the advertiser-supported "basic" channels eligible. That creates a little more room, but still not enough to save series such as Sci Fi Channel's
Battlestar Galactica
, USA Network's
Monk
, Bravo's
Inside the Actors Studio
and
Queer Eye for the Straight Guy
, TNT's
The Closer
, AMC's
Mad Men
, HGTV's
Trading Spaces
, Food Network's
Iron Chef
and others from hitting the cutting room floor when it came time to narrow the field to the appointed number.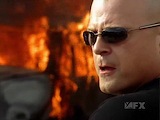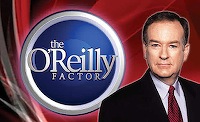 10. The Shield
(FX) -- Michael Chiklis reinvented himself and FX put itself on the cable map with this thoroughly adult tale of rogue cop Vic Mackey and his strong-armed law enforcement techniques.
The Shield
's critical and ratings success paved the way for other high-caliber, out-of-the-box FX dramas such as
Nip/Tuck, Rescue Me
and
Damages
.
9. The O'Reilly Factor
(Fox News Channel) -- Few knew of him when Bill O'Reilly finally found his niche as the brawling provocateur of Fox News Channel's maiden prime-time lineup. Now he's a brand name with several bestselling books, FNC's highest ratings and heavy-duty feuds with the likes of latter day Minnesota U.S. Senate candidate Al Franken and MSNBC competitor Keith Olbermann.
8. Lizzie McGuire
(The Disney Channel) -- The House of Mouse's first big "tween" mecca made a major star of Hilary Duff while also branding Disney as a cool venue rather than an outdated purveyor of TV for squares. Followup attractions such as
That's So Raven, Hannah Montana
and the blockbuster
High School Musical
movies were kick-started in 2001 by this sometimes dizzy Ms. Lizzie.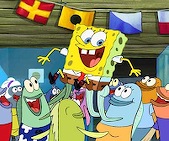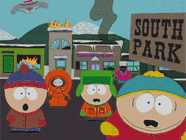 7. SpongeBob SquarePants
(Nickelodeon) -- Any weekly list of cable's top 40 most-watched programs still has a large contingent of
SpongeBob
episodes. The title character's deep sea adventures, birthed in 1999, have been spun into movies, merchandise and enough pre-schooler renditions of the show's theme song to drive any latter day mom and dad stark raving batty.
6. Biography
(A&E) -- One of the first basic cable series to make a major mark, these cost-efficient, shorthand looks at historical figures and latter day celebrities drove a steady flow of traffic to A&E during its key formative years. Seldom has a series so defined a network, whether its host was Peter Graves, Jack Perkins or Harry Smith. The spinoff Biography Channel keeps the flame burning while the new A&E piles on the reality cheese.
5. South Park
(Comedy Central) -- From the mouths of primitively drawn cartoon babes come soft-core profanity and take-no-prisoner spoofs of celebrities unlucky enough to be in the crosshairs of creators Matt Stone and Trey Parker. Maybe MTV's
Beavis & Butt-head
was the true cable pathfinder in this genre. But
South Park
already has lasted more than twice as long, with no end in sight to either its influence or outrageous new episodes.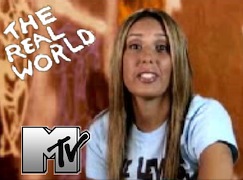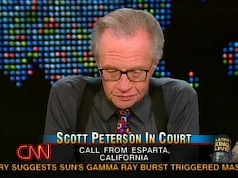 4. The Real World
(MTV) -- It's the template for
Survivor, Big Brother, The Bachelor, The Surreal Life
and any other reality series that gathers contestants in close quarters and then encourages them to figuratively crap all over each other. Season 1 dates to 1992 with a New York locale and just seven strangers shacked up for three months in a 13-episode arc. The series since has set up shop in Austin, Las Vegas, San Francisco, Miami, Los Angeles, London, Paris, Boston, Hawaii, Seattle, Chicago, New Orleans, etc. Subsequent hit MTV series such as
The Osbournes, Newlyweds: Nick & Jessica
and
The Hills
would be nowhere without
Real World
's spade work.
3. Larry King Live
(CNN) -- The suspender-flaunting, name-dropping question-spitter has been CNN's Kong for more than two decades and counting. Enormously influential in the 1992 presidential campaign (when his show launched Ross Perot's candidacy), he's also authored a long string of books and appeared in dozens of feature films during the course of becoming cable's first big franchise star. King's impact has waned in recent years. But he remains his network's biggest draw and can still bring home the celebrity bacon. Whom
hasn't
he interviewed? Virtually no one.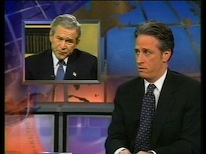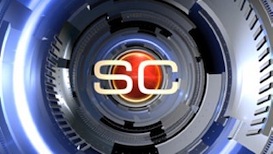 2. The Daily Show
(Comedy Central) -- Launched in 1996 with anchor Craig Kilborn, cable's prize purveyor of "fake news" didn't hit the pop culture motherlode until Jon Stewart stepped in three seasons later. Since then, how many times have you read that lots of younger viewers get their current events fix from
The Daily Show
? Maybe too many times, but it seems to be a fact.
Daily Show
also spawned
The Colbert Report
and launched a big-time movie and TV star in former "correspondent" Steve Carell. Stewart's interviews with a who's who of big-time politicians, journalists and authors often make news in their own way. And his cross words for CNN's
Crossfire
during a guest appearance are widely credited with driving that shout-fest out of business. A huge bestselling book only further spreads the influence of Stewart and the show that's made his bones.
1. Sportscenter
(ESPN) -- Its highlights, anchors, theme song, commercials and attendant ESPYs have made
Sportscenter
the cable world's longest, continuous major player. Self-congratulation also is a big part of its game, but where would ESPN be without its flagship attraction?
Chris Berman, Keith Olbermann, Dan Patrick, Kenny Mayne and Stuart Scott are among the many prominent TV personalities birthed on
Sportscenter
. But the program's principal impact is its never-ending, center-stage coverage of athletes at their best and worst. Making the show's daily menu, via a home run, spectacular TD, slam dunk or knockout punch, is an intoxicating legal drug for all the world's players. All in all, it's impossible to underestimate
Sportscenter
's impact on the games they play and we watch.