12/16/08 11:28
By ED BARK
Barack Obama, Tina Fey and lately Jay Leno rose to new heights in 2008. But the year also will be remembered for the sudden passing of Tim Russert during the heart of a rough-and-tumble presidential campaign.
Here's our Top 10 countdown of television's biggest of big events.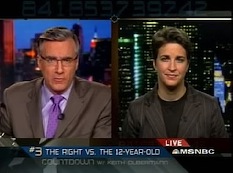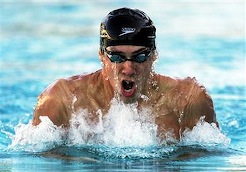 10. Alpha males put to sleep
-- FX said goodbye to its signature series,
The Shield
, after seven seasons, with bulldog street cop Vic Mackey (Michael Chiklis) left to wither away at a coat-and-tie desk job. And ABC closed the books on
Boston Legal
, ending the many-splendored prime-time partnership of Denny Crane (William Shatner) and Alan Shore (James Spader) with a climactic same-sex wedding that oddly enough made good business sense for both.
9. Left-right-center
-- MSNBC tilted further left in prime-time by giving Rachel Maddow her own show while keeping Keith Olbermann as her lead-in. Fox News Channel went deeper to the right with the late-year announcement that its long-running
Hannity & Colmes
would become a solo act, with liberal partner Alan Colmes no longer in play. More than ever, CNN has the middle ground. And that could be a big ratings plus in times when many viewers at long last might be weary of news filtered through left-right spigots.
8. Crime scenes, take one, two, three . . .
-- Old-school CBS added a trio of new cop dramas after experimenting the previous fall with flops such as
Viva Laughlin, Cane, Kid Nation
and
Moonlight
. Bang, bang, bang,
The Mentalist, Eleventh Hour
and
Flashpoint
are all ratings hits while
NCIS
and the three
CSI
shows continue to thrive. Strong performances from its quartet of Monday night sitcoms also have helped to make CBS No.1 with a bullet at the season's midpoint.
7. Made in China: Olympic gold
-- Swimmer Michael Phelps' record eight gold medals drove NBC's summer Olympics coverage to unexpected ratings highs after a socko opening ceremony whetted appetites. The Peacock also profited from a canny, made-in-America scheduling move that brought all of Phelps' heroics live from Beijing during prime-time hours. That meant morning swims for him; luckily for NBC, his body clock kept ticking.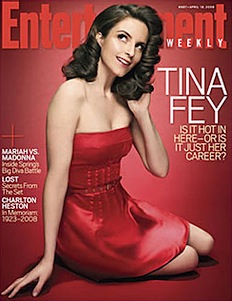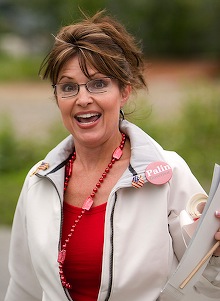 6. Strike sticks fork in TV schedules
-- The Writers Guild of America walkout in late 2007 led to a patchwork quilt of reruns and nominally unscripted reality series during the first half of this year. Late night talk and comedy shows returned in January, with David Letterman and Conan O'Brien both sporting solidarity beards in the early going. But Fox's
24
didn't return at all, skipping 2008 save for a self-standing two-hour movie in November. Fall came and went with a paucity of new prime-time series after a truncated development season left most network cupboards bare. Now a potential actors' strike looms. Good luck with all that.
5. Lipstick jungle
-- Alaska governor Sarah Palin burst onto the scene and upstaged John McCain for the rest of his presidential campaign despite a pair of bubble-bursting interviews with Charles Gibson and Katie Couric. Television ate her up, beginning with that yummy Republican convention speech and ending with a blame game triggered by anonymous GOP strategists. Whatever her poll standings, Palin was a far bigger TV star in 2008 than any of ABC's Desperate Housewives. Still, one woman loomed larger. And that would be . . .
4. Tina Fey
-- Bewitched, a little bothered and sometimes bewildered by her resemblance to Palin, the
30 Rock
star nonetheless soared on the strength of killer sendups on the show Fey thought she'd left behind.
Saturday Night Live
became "event" television again, drawing larger audiences than most of NBC's prime-time series whenever Fey popped in with her Palin. Few if any political impressions have ever made such an instant and indelible impression. Now if only
30 Rock
's ratings would pick up.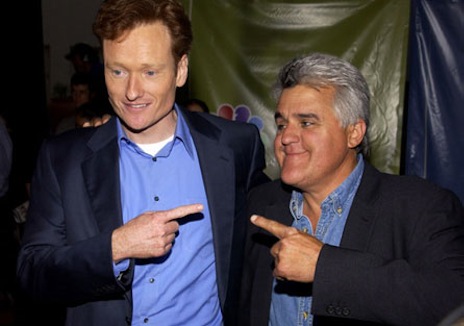 3. R.I.P. Tim Russert
-- It just couldn't be true. Russert's sudden death, on June 13th at age 58, brought the day to a halt for many of us. No one was loving Election Year 2008 more than the cherubic
Meet the Press
moderator who also served as NBC News' political compass. Tom Brokaw stepped in as an interim replacement on
Meet the Press
before David Gregory took over on a permanent basis on Dec. 14th. Russert likely would have approved, but the reverberations from his passing play on. No one can ever fully fill the enormous void he left at both NBC and on the political world at large.
2. Jay goes to prime-time, Conan takes it on the chin
-- Not wanting to lose Jay Leno, NBC stepped up this month with the ultimate offer he couldn't refuse -- a weeknight prime-time gig in place of the
Tonight Show
he'll be leaving next spring. ABC again came up short after wooing Leno big-time. The same thing happened when David Letterman belatedly opted to sign with CBS rather than supplant Ted Koppel and
Nightline
. Still, Conan O'Brien could come up even shorter when it comes to booking big-name guests. Meanwhile, NBC will pay Leno a cost-efficient $30 million per year. That's a small fraction of the money it's been spending on scripted drama series in prime-time's closing hour.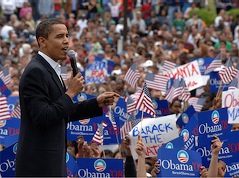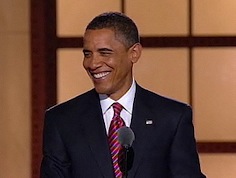 1. A man for all seasons
-- The lead role in 2008's longest-running serial drama belonged to Barack Obama. First he outfoxed Hill and Bill. Then he punched a ticket to the White House by routing John McCain. His family is picture-perfect, and everything he touches turns to ratings gold, including that grandiose outdoor acceptance speech at the Democratic National Convention. From the hard-fought, ice-encrusted primaries of January to December's still operative after-glow, Obama is by far the year's biggest TV story. Making history helps, too. And in the end, yes he did.