Top 10 TV series of 2013 -- and Top 10 new ones
12/18/13 09:49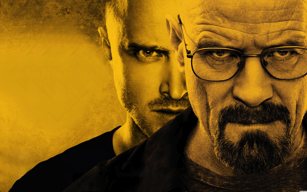 By ED BARK
@unclebarkycom on Twitter
It's been a big year for high-quality TV series and an even bigger one for first-timers.
That's why hitfix.com asked more than 50 of the nation's TV writers, including your friendly content provider, to compile two Top 10 lists for the website's second annual survey.
The categories are Top 10 shows for 2013 and the year's 10 best new shows. Here are my lists, with the
consensus hitfix.com choices
posted below each compilation.
MY TOP 10 TV SERIES
1. Breaking Bad (AMC)
2. Game of Thrones (HBO)
3. Masters of Sex (Showtime)
4. Mad Men (AMC)
5. Justified (FX)
6. The Americans (FX)
7. Orange is the New Black (Netflix)
8. House of Cards (Netflix)
9. The Middle (ABC)
10. Homeland (Showime)
Hitfix Consensus List:
1. Breaking Bad; 2. Orange is the New Black; 3. Game of Thrones; 4. The Good Wife (CBS); 5. Masters of Sex; 6. Mad Men; 7. The Americans; 8. House of Cards; 9. Broadchurch (BBC America); 10. Top of the Lake (Sundance Channel
My Top 10 New Series
1. Masters of Sex
2. The Americans
3. Orange is the New Black
4. House of Cards
5. Broadchurch
6. Rectify (Sundance Channel)
7. The Returned (Sundance Channel)
8. Getting On (HBO)
9. Vikings (History)
10. Legit (FX)
Hitfix Consensus List:
1. Orange is the New Black; 2. Masters of Sex; 3. The Americans; 4. Broadchurch; 5. Orphan Black (BBC America); 6. House of Cards; 7. The Returned; 8. Rectify; 9. Top of the Lake; 10. Sleepy Hollow (Fox)
Email comments or questions to:
unclebarky@verizon.net