Top 10 non-spoiler reveals from two-hour Season 5 premiere of Mad Men
06/12/12 12:41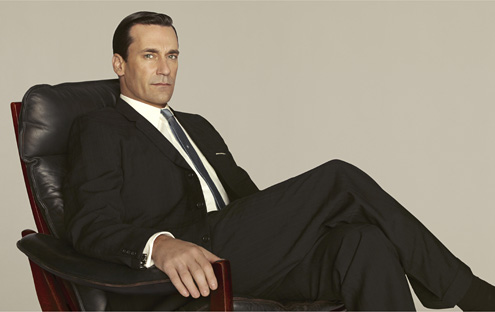 Jon Hamm is still "The Don" of Mad Men. AMC photo


By ED BARK
Mad Men creator Matthew Weiner always takes pains -- and therefore can sometimes be a pain -- to protect his signature series from any and all "spoilers."

He's outdone himself this time in the days leading to Mad Men's long-awaited Season 5 premiere on Sunday, March 25th after a 17-month absence from AMC.

In a letter to TV critics, Weiner even asks them to refrain from revealing the year in which the series resumes. It's all purportedly to ensure the audience's maximum enjoyment, although Weiner's obsessions with secrecy can make it difficult to review the two-hour opener sent earlier this month. After all, what can one really say?

Here, though, is a Top 10 countdown of elementary Mad Men reveals that I'm reasonably certain won't betray any confidences or ruin your Sunday night date.

10. The entire two-hour episode originates from planet Earth.

9. It's a talkie, and English is the predominant language.

8. It's presented in living color.

7. Alcohol and cigarettes are consumed.

6. Don Draper is in it.

5. There is sexual activity.

4. Events still occur well before Justin Bieber's birth.

3. Some of the scenes take place within a Manhattan advertising agency.

2. No one is mowed down by a machine gun.

1. There are no guest star appearances by the judges from American Idol.