Top 10 prime-time TV stars who have never won an Emmy (and some of them actually deserve one!)
07/07/08 14:12
By ED BARK
The 60th annual prime-time Emmy Award nominations are coming on July 17th. Many performers have a statue that's on their mantle, in their closet, been handed down to survivors or sold on ebay. Still, some of the biggest and most influential stars in TV history are still without recognition from the Academy of Television Arts & Sciences. And for four on this list, it's already too late.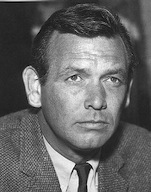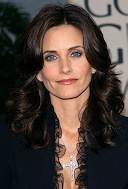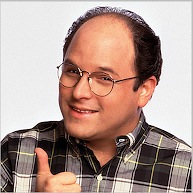 10. David Janssen
-- Unjustly convicted of murdering his wife, Janssen as Dr. Richard Kimble spent four seasons in pursuit of the "One-Armed Man" while in turn being tailed by the relentless Lt. Philip Gerard.
The Fugitive
's finale, on August 29, 1967, became the most-watched series episode in TV history until the "Who Shot J.R.?" episode of
Dallas
outdrew it in 1980. The late Janssen received three Emmy nominations as Kimble, but no trophies. He later excelled as private eye Harry Orwell in the short-lived and under-appreciated
Harry O
series.
9. Courteney Cox
-- Never received an Emmy nomination as Monica Geller Bing on
Friends
. That had to hurt, because all five of her castmates did, even though only Lisa Kudrow and Jennifer Aniston eventually took home statues. Cox currently is playing an unscrupulous tabloid editor in FX's
Dirt
.
8. Jason Alexander
-- He richly deserved an Emmy as terminally angst-ridden George Costanza on
Seinfeld
. Instead he garnered seven nominations for the character, plus another for a guest shot on HBO's
Dream On
. Alexander's pain is more palpable than Cox's, largely because
Seinfeld
's other three principals -- Jerry Seinfeld, Julia Louis-Dreyfus, Michael Richards -- all have one or more Emmys in hand.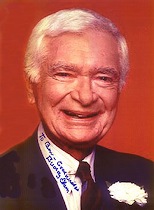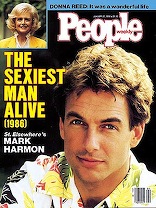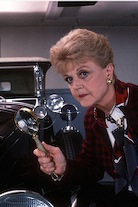 7. Buddy Ebsen
-- He lived to be 95, which wasn't long enough to see even a single Emmy nomination, let alone a win. Ebsen's signature role as Jed Clampett on
The Beverly Hillbillies
is bookended by stints as Davy Crockett's sidekick, Georgie Russel, on the old Disney series and as spry Barnaby Jones in the same-named detective drama.
6. Mark Harmon
-- One of prime-time's most enduring, bankable leading men capably played flawed doctors on both
St. Elsewhere
and
Chicago Hope
before landing his ongoing starring role as snippy Leroy Jethro Gibbs on
NCIS
. Oddly enough, his first of just two Emmy nominations came for a brief role as an injured soldier in 1977's
Eleanor and Franklin: The White House Years
. He copped the other one 25 years later for a guest shot on
The West Wing
.
5. Angela Lansbury
-- No kidding, she's been nominated 19 times without an Emmy win, with 12 of them tied to her longrunning stint as amateur sleuth Jessica Fletcher on
Murder, She Wrote
. Even Susan Lucci eventually won. But Lansbury continues to put on a fake happy face from the audience, most recently in 2005 for a nominated guest star appearance on
Law & Order: Trial By Jury
. C'mon, give the old girl an honorary statue. It's the right thing to do.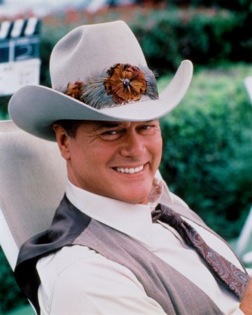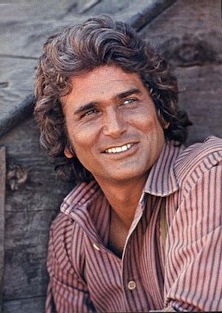 4. Larry Hagman
-- Few if any TV stars have stood taller on the international stage than Larry Hagman as J.R. Ewing of
Dallas
. Still, his indelible embodiment of oily greed came up dry, save for two nominations in the early years of the series. Hagman earlier hung his hat for five seasons in another evergreen role as Capt. Tony Nelson on
I Dream of Jeannie
. At this point his Emmy dreams seem dead, but few TV actors have laughed harder on the way to the bank.
3. Michael Landon
-- Three big drama series hits --
Bonanza, Little House on the Prairie
and
Highway to Heaven
-- made him a virtually indispensable star for NBC. But those respective turns as "Little Joe" Cartwright, Charles Ingalls and earth angel Jonathan Smith didn't add up to a single Emmy nomination. He died in 1991 after logging an astonishing 645 episodes in those three roles.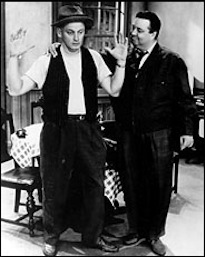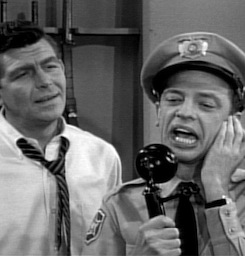 2. Jackie Gleason
-- He'd be the first to tell you he fully deserved to be called "The Great One." Still, the late Gleason's second banana on
The Honeymooners
took home all of the hardware. Art Carney won six Emmys over the years as goofy Ed Norton while Gleason's bombastic Ralph Kramden and a variety of his other characters fell short. Gleason in the end received four Emmy nominations. On the big night, though, he watched Carney upstage him time and again.
1. Andy Griffith
-- Here's an oversight that really should be rectified before it's too late. Griffith's portrayal of Sheriff Andy Taylor on
The Andy Griffith Show
also ran into a second banana buzzsaw, this one named Don Knotts. He won five Emmys as bungling deputy Barney Fife while Griffith never garnered even a single nomination as the enduringly beloved show's steady-handed authority figure. Griffith's only shot at an Emmy came later in the 1981 miniseries
Murder In Texas
. But his lone nomination fell short when Britisher David Warner took home the trophy for
Masada
. Imagine the good feelings that an honorary Emmy for Andy would generate. So get busy, Academy. Now!