Top 10 TV stars whose real names bear no resemblance
03/18/09 11:59
By ED BARK
What's in a name? Today it doesn't much matter. We're pretty much past the days when Volodymyr Palanyuk, for instance, had his name changed to Jack Palance by some Hollywood image-maker.
Today's stars can go
au natural
, which means that Mary Lynn Rajskub (Rice-Cub), who plays computer whiz Chloe O'Brian on
24
, didn't have to be renamed Tempest Storm or something.
This list is made up of TV stars who underwent some pretty radical first
and
last name changes before making it big. This makes Malden Sekulovich ineligible, because he at least was allowed to keep his first-name -- which became his last name -- as Karl Malden of
The Streets of San Francisco
fame. OK, let's name some names.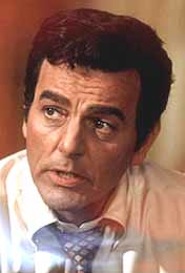 10. Patsy McClenny
-- The Dallas-born blonde doubled for Faye Dunaway in
Bonnie and Clyde
before a 1981
People
magazine cover story asked provocatively, "Is She Too Sexy for TV?" The reference was to her starring role as scheming she-devil Constance Weldon Carlyle in NBC's steamy
Flamingo Road
. You know her better as
Morgan Fairchild
.
9. Kreker Ohanian
-- He dispensed two-fisted justice as the title character of the long-running CBS series
Mannix
before throttling down a bit as agent Ben Slater on ABC's
Today's FBI
. His tough guy persona first took root in the 1959-'60 series
Tightrope
, where he starred as an unnamed undercover agent going about the weekly dangerous business of infiltrating organized crime. You know him better as
Mike Connors
.
8. Laurence Tureaud
-- The former Chicago bar bouncer made a big splash in the 1980s as bejeweled, guttural Bosco "B.A." Baracus on NBC's
The A-Team
. His taglines range from "I pity the fool" to "You better watch out, sucker." He's bounced around in the 20 years since, but never fails to make a strong first impression. You know him better as
Mr. T
.
7. Thomas Morfit
-- He was the name-in-the-title star of a successful variety hour that itself made a star of Carol Burnett during its 1958-'67 run on CBS. He also hosted the evergreen game shows
I've Got A Secret
and
To Tell The Truth
while appearing as a congenial celebrity panelist on other quizzes of that era. Burnett later returned the favor by having him as a guest on her landmark variety hour. You know him better as
Garry Moore
.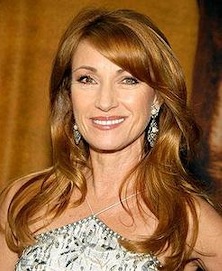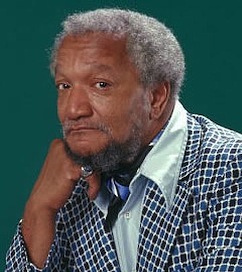 6. Nathan Birnbaum
-- He first made his bones on the radio before co-hosting a long-running vintage TV variety show with his madcap wife, Gracie. Famous for a prominent cigar and deadpan demeanor, he also was the perfect guest on other big-name variety shows of that era and beyond. In the 1960s he became a recurring host of
The Hollywood Palace
, where many of Hollywood's biggest stars came to play. You know him better as
George Burns
.
5. Joyce Penelope Frankenburg
-- She first made her mark in 1979's
Dallas Cowboys Cheerleaders
, the highest-rated made-for-TV movie of that season. Co-starring roles in two major miniseries,
East of Eden
and
War and Remembrance
put her in position to play the title role in CBS' last big Saturday night hit,
Dr. Quinn, Medicine Woman
. She gamely hoofed and puffed in 2007 on ABC's
Dancing with the Stars
, braving both food poisoning and assorted heels. You know her better as
Jane Seymour4. Amos Jacobs
-- His
Make Room For Daddy
sitcom, which later put his name in the title, endured from 1953 to '71. It ranked in prime-time's top 10 for six of those seasons after being moved from little-seen ABC to powerhouse CBS. He also sang, joked and kibbitzed on all of the reigning variety shows of that era.
The Practice
, not to be confused with the later legal drama series, gave him a modest hit in the mid-1970s as an old-school sawbones. He again resurfaced in 1980 as a cranky dentist in the ABC sitcom
I'm A Big Girl Now
. You know him better as
Danny Thomas3. John Sanford
-- He became a TV superstar as the crotchety junkyard owner whose only son absorbed his guff. Wouldn't you know it was called
Sanford and Son
, a nod to his real-life surname. The series ran from 1972-'77 on NBC, ranking No. 2 behind only
All In The Family
in its first full season. It remained in the top 10 for three more years before contract squabbles helped to bring it down. The star of the show later died in the harness while rehearsing for an episode of
The Royal Family
, a 1991 CBS sitcom produced by Eddie Murphy. You know him better as
Redd FoxxBenjamin Kubelsky
-- His doubletakes, ear-splitting violin playing and patented cheapness were perfected for radio audiences before he joined CBS' lineup in 1950 as host of his own variety show. It ran all the way until the mid-1960s, blending guest stars with a renowned repertory company that included Eddie "Rochester" Anderson, Dennis Day and announcer Don Wilson. The star of the show often got huge laughs by saying nothing. Or by simply saying, "Well," with hand clasped to chin. Often imitated, never surpassed, you know him better as
Jack Benny
.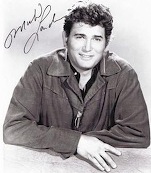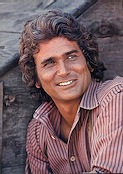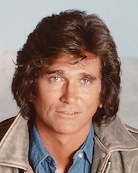 1. Eugene Orowitz
-- Only a bare handful of TV stars have had three longrunning hit series. And he did it on a single network, NBC.
Bonanza
, second only to
Gunsmoke
among the small screen's all-time successful westerns, brought him to prominence as "Little Joe" Cartwright. It ran from 1959-'73, ranking as prime-time's No. 1-rated show for three of those seasons. It also landed in the top 10 for another six.
He then segued to another western, starring as patriarch Charles Ingalls from 1974-'83 on
Little House on the Prairie
. For two of those seasons it was NBC's lone Top 10 show.
Then immediately came
Highway to Heaven
, in which he played earth angel Jonathan Smith. It ran from 1984-'89, giving its mainstay an unprecedented and likely never to be surpassed 30 consecutive years of starring roles in one prime time series or another. You know him better as
Michael Landon
.