Top 10 summertime series that became big hits
07/29/08 13:45
By ED BARK
TV networks, particularly the Big Four broadcasters, typically don't put too much stock in the summer. Instead they fill the hot-weather months with throwaways and in later years, scads of brainless reality competitions.
Still, some of prime-time's biggest enduring hits got their starts while many potential viewers were vacationing or enjoying the elongated daylight hours by getting outdoors instead of vegging on the couch. All of these heavy-hitters were launched in June, July or August, which technically leaves out CBS'
Survivor
and its May 31, 2000 premiere. Sorry about that. (Start dates are in parentheses.)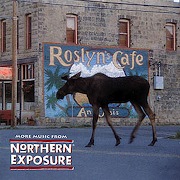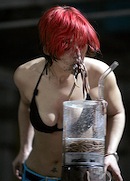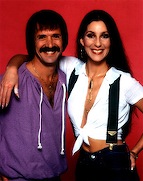 10. Northern Exposure
(July 12, 1990, CBS) -- This critically acclaimed fish-out-water dramedy made fictional Cicely, Alaska a quirky playground for townies and incoming Dr. Joel Fleischmann (Rob Morrow). Its five-season run included four nominations as best drama series. Executive producer David Chase went on to do a little thing called
The Sopranos
.
9. Fear Factor
(June 11, 2001, NBC) -- It uniformly repulsed TV critics but found an almost fanatic audience among younger, presumably less-discriminating viewers who enjoyed the sights and sounds of contestants gagging and eating pig rectums. Guffawing host Joe Rogan was a perfect fit for a series that NBC plugged in with
Deal Or No Deal
zeal for five stomach-turning seasons.
8. The Sonny and Cher Comedy Hour
(Aug. 1, 1971, CBS) -- She vamped, he camped and audiences flocked to their day-glo variety series for six on-off-on again years. The duo's divorce prompted each to do their own unsuccessful shows before they reunited as ex-husband and wife for two more seasons of somewhat forced hilarity.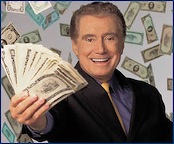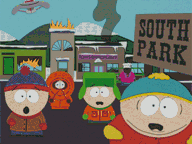 7. Who Wants To Be A Millionaire
(Aug. 16, 1999, ABC) -- Launched as a two-week summertime "special event," the big-money quiz went on to carry ABC on its back for two seasons before flaming out from over-exposure. Host Regis Philbin's "Is that your final answer?" became one of the nation's most-parroted taglines. And in the 1999-2000 season, the Tuesday, Thursday and Sunday editions of
Millionaire
respectively ranked one, two and three in the season-ending prime-time Nielsen ratings.
6. Sex and the City
(June 6, 1998, HBO) -- Cable's first smash comedy series made major fashion statements as well. Gal pals Carrie Bradshaw, Samantha Jones, Charlotte York and Miranda Hobbes turned downtown New York into Womanhattan during their headlong, headstrong pursuits of men, parties and heels that had nothing to do with the male gender. This summer's box office blockbuster keeps the franchise humming.
5. South Park
(Aug. 13, 1997, Comedy Central) -- From the mouths of relative babes came a dicey vocabulary and the early catchphrase, "Oh my God, they killed Kenny!" Creators Trey Parker and Matt Stone used their primitively drawn third-graders to fearlessly skewer a wide range of celebrities ranging from Barbra Streisand to Tom Cruise to Mel Gibson. Excrement also has a recurring role in the series that first made Comedy Central a branded, go-to channel for many younger viewers.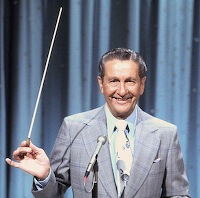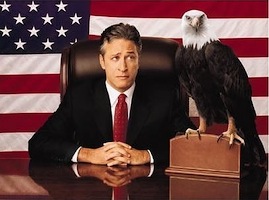 4. The Lawrence Welk Show
(July 2, 1955, ABC) -- A one and a two and a no end in sight for the late "champagne music maker." Lawrence Welk and his old-school band lasted until 1971 on ABC. Then they prospered in syndication for another 11 years. And to this day, repeats of Welk's shows remain a staple on most PBS stations. That's more than a half-century of cornpone from a guy whose summertime debut initially was dismissed by
TV Guide
as lacking "the necessary sparkle and verve to give it a chance against any really strong competition."
3. The Daily Show
(July 22, 1996, Comedy Central) -- First host Craig Kilborn kick-started the "fake news" before Jon Stewart blasted the show into the public consciousness, where it remains. Spinoff stars include Stephen Colbert, whose
Colbert Report
is a sturdy late night partner, and Steve Carell, both a big-screen star and bossman Michael Scott on NBC's
The Office
. Stewart, nearing the end of his first decade as host, is a latter day Walter Cronkite for viewers with no memory of his reign as "the most trusted man in America."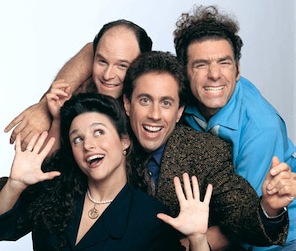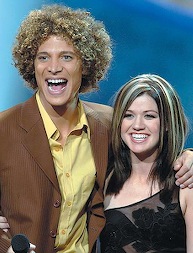 2. Seinfeld
(July 5, 1989, NBC) -- Nearly born on the Fourth of July, it first emerged on NBC as
The Seinfeld Chronicles
before disappearing until May 31, 1990 and then to January of 1991. Jerry, George, Elaine and Kramer didn't take their rightful, permanent place in NBC's famed "Must-See" Thursday night lineup until February, 1993, when the "show about nothing" began a five-season reign in prime-time's top 5. Its classic episodes are too numerous to mention and its reruns remain hard to beat.
1. American Idol
(June 11, 2002, Fox) -- It edges out
Seinfeld
because no single show has ever been as important to a network as this adaptation of the British hit
Pop Idol
. Topping the Nielsen charts in season after season, it's also created a string of music and/or movie stars, including inaugural champ Kelly Clarkson, Carrie Underwood, Fantasia, Daughtry, Clay Aiken and Jennifer Hudson. An even bigger star is acerbic
Idol
judge Simon Cowell, who's spawned a series of snippy British arbiters on rival reality competition shows.