Two Texas teams in latest Amazing Race
01/22/10 01:30 PM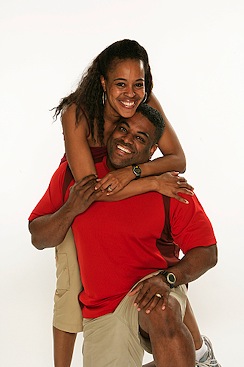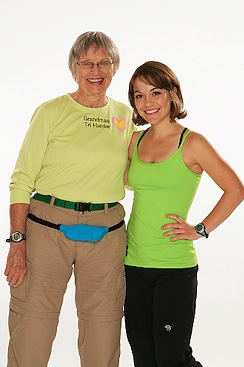 The 16th edition of The Amazing Race, premiering Feb. 14th, will include Dana and Adrian Davis of Arlington and Jody Kelly/Shannon Foster, respectively of Round Rock and Georgetown. CBS photos
By ED BARK
CBS has announced the 11 teams for
The Amazing Race 16
, with two of them from Texas.
Husband and wife Adrian and Dana Davis hail from Arlington. He's 40 and works in medical sales and she's a 39-year-old market manager.
Also competing are 71-year-old Jody Kelly, a personal trainer from Round Rock, and her 22-year-old granddaughter, Shannon Foster, a healthcare outreach contract analyst from Georgetown.
They'll all gather in L.A. and then make their way to the show's first destination, Chile, on the show's Sunday, Feb. 14th premiere. The winning team collects $1 million.
Still kickin'
-- Dallas real estate legend Ebby Halliday, who turns 99 on March 9th, will be a guest on this Saturday's edition of Fox News Channel's
Huckabee
(
7 p.m. central and repeated at 10 p.m.
).
A publicity release says she'll talk to former Arkansas governor and Republican presidential candidate Mike Huckabee about her firm's 65th anniversary, her impending birthday and her book,
Ebby Halliday: The First Lady of Real Estate
.
She supposedly also "has plans to entertain" Huckabee, a bass guitarist who fronts the band Capitol Offense and is likely to mount another offensive for president in 2012.