05/24/07 02:44 PM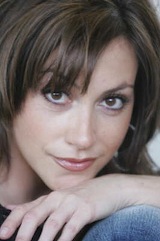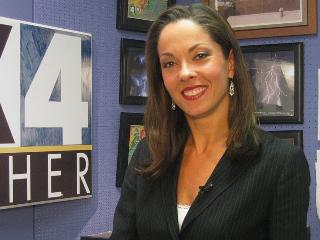 Celena Rae and Maria Sotolongo commandeered Fox's 9 p.m. newscast Wednesday with non-stop American Idol coverage.
By ED BARK
We've just got to stop meeting this way, and for awhile we will.
Ready for a padded cell and a very long weekend, your faithful correspondent at long last has finished a May "sweeps" marathon of 80 late night D-FW newscasts in 20 weeknights.
Oh the crime and tragedy I've seen. The twisted metal, the scared citizenry. "Breaking News" up the ying-yang. Reporters constantly caught in the act of molding something from nothing. Mistress of the Dark
Susan Risdon
emerging time and again from the North Texas cesspool she dives into every night on NBC5's 35-minute contribution to truth, justice and nothing of the sort.
Verily we've also seen bottomless vats of youth-rendering goop being spread nightly on women's wrinkled or cellulite-ravaged pusses, thighs and midsections. Pills for every conceivable ailment. All-purpose medical research on the plusses and minuses of just about everything you've ever stuffed into your yapper.
And let's not forget all that chuckletalk, most of it from the mouths of Pete, Dale, Gloria and John on Belo8's now first-place 10 p.m. newscasts.
Some solid enterprise reporting also has crept in, the great majority of it on Belo8 or Fox4. And yes, we've saluted you for pursuing genuine stories of worth.
But it's the excesses we tend to remember, and Wednesday's closing night of the sweeps seemed to set a new standard. Fox4's entire one-hour 9 p.m. newscast was hijacked by
American Idol
, save for
Dan Henry's
interloping weather segment.
Maria Sotolongo
, Fox4's incredibly excited Hollywood correspondent, likely set a world's record for non-stop talking about essentially nothing. I mean, she kept going and going and going until "
Idol
insider" and former contestant
Celena Rae
took over at the Dallas anchor desk.
Poor
Steve Eagar
, who had to sit next to her, seemed way out of his element. And maybe a little irked, too, when the coverage piled up like a five-car wreck.
"All right, where we goin' now?" he asked at one point. "Help me out."
He was going, of course, back to Sotolongo, who had breathless news. "They just told me that we're 10 minutes away from all of the contestants coming out," she said.
You might have thought Fox4 was covering the first American landing on the moon -- or at least an imminent "weather event" in Palo Pinto County. But no, no chance of that.
Sotolongo told each and every interviewee how much she loved them. But her love for runnerup Blake Lewis was extra-special. When he finally bopped into view on the 10 p.m. newscast, she greeted him with a hug and a big "Mwaah!" on one of his authentic
American Idol
cheeks. He got another "Mwaah!" upon leaving.
Rae lavished a good deal of her love on Sanjaya Malakar, who first was caught on camera with that constantly sobbing little girl whom
Idol
viewers have gotten to know all too well.
"OK, at some point does that become abuse or something?" Eagar gamely wondered. "That poor little girl, she's bawling every time we see her."
Rae flicked Eagar away, dubbing Malakar an "amazing performer" who's going to make it all the way to Nickelodeon.
"I'm all about Sanjaya," she proclaimed. "I love Sanjaya. And I will go to my grave loving Sanjaya."
Yes, she actually said that.
The
Idol
coverage went on for so long that Eagar had to deal out consumer reporter
Steve Noviello's
"Deal or Dud" piece on women's wrinkle creams. No kidding.
In the end, Wednesday's sixth season
Idol
finale drew 30.7 million viewers nationally, according to Nielsen Media Research. That's considerably shy of the 36.4 million who watched Taylor Hicks win last year's competition.
But in D-FW -- and this is all that really matters -- Fox4's 9 p.m.
Idol
extravaganza proved to be a ratings bonanza. It drew 302,260 homes and 213,900 advertiser-craved 18-to-49-year-olds, resoundingly winning its time period against competition that included ABC's season finale of
Lost
.
Some people might have watched Fox4's
Idol
-athon just to goof on it. No matter. Maria Sotolongo and Celena Rae brought in the viewers and thereby the money. So that's the lesson that station management will take from this.
Buh-bye.