11/29/07 01:26 PM
By ED BARK
It's time to put the neck in a noose and name another D-FW all-star team of anchors and reporters.
The
first one
is now a year old and in need of some updates. Choices are drawn from what unclebarky.com witnessed during 20 weeknights of watching the 10 p.m. newscasts on NBC5, Belo8 and CBS11, and the featured 9 p.m. program on Fox4.
Some reporters that might have made the team simply didn't show up enough on the late night newscasts. These choices are drawn from those who made at least three appearances during the November "sweeps." That allows the generally less frequently seen investigators to be a part of this.
You'll also notice a paucity of women in the reporting ranks. It's not sexism. It's just recognizing the best work. And men tend to get the lion's share of exposure on the four stations' marquee newscasts.
We'll also throw in a best-dressed anchor team, and a few other odds and ends. Your comments of course are welcome.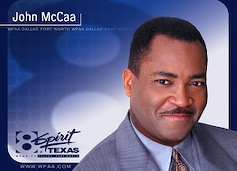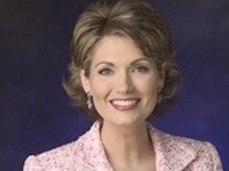 ANCHORS
-- John McCaa (Belo8) and Karen Borta (CBS11)
McCaa
is the steady, stabilizing force of his station's 10 p.m. newscasts. When the happy talk goes overboard, it's good to have a strong hand at the rudder. He's not without a sense of humor, but would rather be old-school than
Animal House
. He's also the guiding force behind the station's feel-good Gospel Jubilee competitions. An unpretentious, standup guy in a profession that doesn't prize these attributes as much as before.
Borta
has matured into an assured, steady anchor with both presence and style. Her killer looks are part of the package, but this is no bimbo. She's come a long way in her 12 years at CBS11, surviving myriad format changes and news directors. It hasn't slowed her progress or dimmed her glow. Borta is better than she's ever been. And she was HD-ready from the start.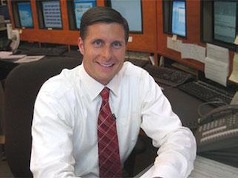 WEATHER AND SPORTS
-- Dan Henry (Fox4) and Dale Hansen (Belo8)
Henry
no doubt will be a surprise choice to many. But it's time he received some recognition as a thorough, personable prognosticator who never seems to stumble or call attention to himself. He knows his craft and translates it into the weather basics that viewers want. Watch him. He'll grow on you. And he's gone unheralded long enough.
Hansen
is Hansen, and that can be a problem sometimes. But he's still the go-to guy for strong, straight-from-the-shoulder opinions. The almost nightly intercourse, um, discourse, with playmate weathercaster Pete Delkus is usually instigated by the latter. Hansen basically just plays along, and sometimes he shouldn't. His delivery is still without peer, though, and his viewpoints take no prisoners.
RUNNERSUP
-- Steve Eagar (Fox4), Gloria Campos (Belo8), Pete Delkus (Belo8), Mike Doocy (Fox4)




REPORTING TEAM
Paul Adrian
(Fox4) -- Outstanding fact-digger who excelled with lengthy, revealing reports on red light camera districts and disparate property valuations. Making that material come alive isn't easy. But Adrian is up to the task.
Jeff Crilley
(Fox4) -- His soft-spoken narratives could double as lullabies. But he's almost always more thorough than his competitors when they share the same assignments. Antithesis of the projectile reporter.
Scott Gordon
(NBC5) -- The veteran Night Ranger keeps his head down, prowls the pavement and makes the best of what he's given. He'll sometimes throw in a scoop, too, but seldom is given much time to really shine. Solid as a rock, though.
Randy McIlwain
(NBC5) -- Largely new to the late night scene, McIlwain capably brings a bit of flair to his storytelling without shoving it in viewers' faces. His bird poop dispatch was a classic. He actually pulled off the line, "You don't know crap."




J.D. Miles
(CBS11) -- Didn't get quite enough to do in November, but is always flawless in the field. Needs to get meatier in February, though.
Jason Overstreet
(Fox4) -- An inventive and consistently interesting neighborhood reporter who generally manages to steer his way clear of crime and tragedy stories.
Brett Shipp
(Belo8) -- Had a very eventful sweeps, with eye-opening, make-a-difference investigations of faulty natural gas pipe connections and alleged grade-fixing at South Oak Cliff High School. Has an outsized ego, but guts to match.
Janet St. James
(Belo8) -- It wasn't her best sweeps, but St. James still ranks well above rival medical and health reporters. "Tree yoga's" not her style, though. Let's do better in February.
Honorable mentions
-- Derek Castillo (NBC5); Jack Fink (CBS11); Saul Garza (Fox4); Jay Gormley (CBS11); George Riba (Belo8); Robert Riggs (CBS11).
LIGHTNING ROUND
Best newscast
-- Belo8
Most valuable reporter
-- Brett Shipp (Belo8)
Best dressed anchors
-- News: John McCaa (Belo8), Karen Borta (CBS11). Weather: Pete Delkus (Belo8). Sports: Babe Laufenberg (CBS11).
Most promising newcomers
-- Ellen Goldberg (NBC5), Nerissa Knight (CBS11)
Dumbest gimmick
-- The "CBS11 City Cam"
Best gimmick
-- Belo8's "Hansen Unplugged"
Most mentions of Wal-Mart
-- Hands down, NBC5
Most overplayed story
-- Duncanville's Cherry Pit "Swingers' Club"
Most brain cells destroyed in the line of duty
-- unclebarky.com