04/30/10 12:43 PM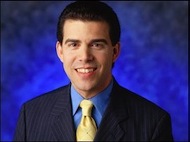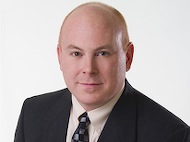 WFAA8's Brett Shipp, CBS11's Jack Fink and NBC5's Scott Gordon
By ED BARK
The May "sweeps" have struck, launching their annual four-week engagement Thursday while also prompting the return of our up-close looks at the weeknight news content on Fox4's featured 9 p.m. edition and the 10 p.m. shows on NBC5, WFAA8 and CBS11.
Let's begin with a shocker. Much-maligned in these spaces over the years, NBC5's late nighter actually is showing signs of improvement. The quick-hit police blotter approach of the past has given way to a higher-minded menu of stories that actually might resonate with viewers.
Let's begin with veteran "Night Ranger"
Scott Gordon
, whose story put the death of a seven-month old girl in perspective. Brianna Jones inadvertently had been left alone in a car for five hours. She then was found dead, with Fox4, NBC5 and WFAA8 all including the tragedy in their newscasts. Fox4 in fact led with it, via reporter
Lynn Kawano
.
It's easy to think the worst of parents under such circumstances. How could they be so stupid. But NBC5 co-anchor
Brian Curtis
set the table for Gordon's story by telling viewers, "Often it has nothing to do with neglect or bad parenting."
Gordon then interviewed an Ellis County woman whose six-month old daughter died after her father forgot she was in his pickup truck while he dropped an older daughter off at church. He got distracted by a phone call and road construction, Michele Terry said of her husband.
"It was an accident. I just couldn't blame him for that," she told Gordon. Nearly five years after the tragedy, her husband is still too emotional to talk about it on camera. But Michele Terry wanted to underscore that accidents like this happen all too frequently around the country, and that most if not all parents carry the emotional scars forever.
Co-anchor
Meredith Land
, briefly stationed outside NBC5's Fort Worth studios, then offered two preventive tips that actually seemed useful. Put a purse or another carry-with-you belonging in the back seat where your child is sitting, she said. Or put a stuffed toy in the front passenger seat to remind you that your infant is along for the ride.
Curtis unfortunately had a way of almost grieving on camera during his anchor wraparounds. That's called "feeling the news," and sometimes he can be a little too prototypically "caring."
Also, not every story's a "great story," as Curtis said twice Thursday night. Others, besides Gordon's, were pretty good, though.
Sturdy
Omar Villafranca
reported on a "Real Estate Rush" by homebuyers looking to take advantage of a substantial tax credit that expires at midnight Friday.
Scott Friedman
, who doubles as NBC5's early morning co-anchor, had an informative piece on the increase in airline overbooking and resultant flight bumping. And
Randy McIlwain
had the final chapter of a story he'd been following for fourth months -- a Frisco councilman's pledge to lose 40 pounds or donate $25,000 to Frisco Family Services.
Patrick Fallon barely hit his weight loss goal, but donated the money anyway. Nice ending and well-told by McIlwain, the former "Big Man Bloggin' " (on NBC5's older and much better website) who has told your friendly content provider in no uncertain terms that his own considerable bulk is a point of pride with him. OK then, but the visual contrast between reporter and subject could hardly be missed by viewers.
It also should be noted that NBC5 couldn't resist leading its newscast with meteorologist
David Finfrock
's much-ado-about-little weather alert. Uh-oh, gusty winds and maybe even a thunderstorm or two in outlying areas. Putting overblown weather bulletins up-top is an increasingly irksome practice by all of D-FW's major TV news providers. Only occasionally do they really merit such prominent play.
WFAA8 led its newscast with a classic worst case scenario investigation by veteran gumshoe
Brett Shipp
. Based on information from a DFW Airport "insider," Shipp said that an outmoded manual key lock system in effect since 1973 could compromise all of the higher-tech security measures in place.
The whistleblower wore a green hooded windbreaker and was given an almost comical Alvin the Chipmunk-like voice while talking with his back to the camera. Shipp, who obtained "Duplication Prohibited" keys from the informant, was able to easily replicate them at a local locksmith. A security specialist duly said it was "shocking" to see such a retro system still in place after Shipp showed viewers that one of the doors led directly to a terminal roof top overlooking the tarmac.
DFW Airport spokesman David Magana patiently told Shipp that "we're going to look at that." All of the keys replicated by WFAA8 have been destroyed, Shipp assured viewers.
It certainly can't hurt to further improve airport security. But the story had an alarmist tone typical of a ratings "sweeps" period. In other words, the award-winning Shipp has done far more impactful stories in the past. And he no doubt will again.
CBS11 currently doesn't have a formal investigative unit, but is rebuilding one under new news director Adrienne Roark. But reporter
Jack Fink
wore "The Investigators" mantle Thursday night in a piece on check fraud by identify thieves. It was a complicated story to tell, with Fink using two victims to flesh it out. But did he make a strong enough case that this is a growing danger? Not really.
Reporter
Jay Gormley
, another CBS11 veteran, had an interesting companion story to the "ethnic slur apology" from Criswell College interim president Lamar Cooper, who made a derogatory reference to illegal Mexicans during a recent radio broadcast. His comment was tied to Arizona's new and highly controversial illegal immigration crackdown.
Gormley interviewed Cornerstone Baptist Church of Arlington pastor Dwight McKissic, who said that the powerful 16.2 million member Southern Baptist Convention has no minorities in executive positions. The highest-ranking black is the head custodian, McKissic said. "Something is wrong with this." A spokesman for the SBC agreed that it should be remedied. Easy to say. Let's see what happens.
Fox4 was the only station to specify what Cooper actually said about illegals. He called them "wetbacks," said reporter
Natalie Solis
.
In the station's closing "Viewers' Voice" segment, co-anchor
Steve Eagar
read a dispatch from a woman who termed it "rather insulting" that Fox4 would use "wetback" on the air but otherwise fall back on "the n-word" when it comes to slurs against blacks.
Eagar said she had a "good point" before explaining rather lamely, "There isn't a nickname to use, like there is with the 'n-word.' And we wanted to be accurate, not insulting."
Nickname? Never heard it put that way before.
Near the top of the newscast, Fox4 spent a comparatively inordinate amount of time on the spreading Gulf of Mexico oil spill. Co-anchor
Heather Hays
first introduced a telephone report from a non-Fox4 reporter. Then staffer
Matt Grubs
offered a lengthy narrative from the station's newsroom. Grubs did this "Big Picture" segment very smoothly, and supplied some good information.
Bottom line, though. The spill so far is not considered a threat to Texas. So the attention paid by Fox4 stood out in sharp contrast to the brief anchor "readers" on rival stations. Then again, Fox4 has a full hour to kill. And local or not, the spill certainly is no trivial matter.
Fox4 reporter
Emily Lopez
had the night's only extended story on the grieving family of murdered newspaper deliveryman Robert Lawrence, whose survivors -- many from out of state -- held a press conference Thursday.
This didn't require any particular enterprise. But Lopez did a very good job of making the family's grief tangible and very real. It's often said that perpetrators receive a disproportionate amount of attention in such circumstances while the impact on victims and their loved ones is overlooked or underplayed. Lopez's account really hit home; she and her cameraman deserve credit for that. The subhumans who shot and killed Lawrence remain at large.