Local Nielsen ratings snapshot (Fri.-Mon., May 22-25) -- numbers sag over holiday weekend
05/26/09 04:10 PM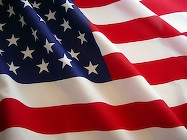 By ED BARK
The Texas Rangers' return home to play the Yankees before a sellout Memorial Day crowd could have been a ratings contender on Fox Sports Southwest.
Alas, the Rangers fell far behind early in the game and stayed that way while viewers deserted the 11-1 drubbing. In the end, the game averaged just 86,359 D-FW viewers, dwindling to 33,215 in the final 15 minutes.
Even so, the Rangers ran second in their early-to-midafternoon time slot, losing only to a bloc of competing court shows on Fox4. But if only they'd been competitive.
Elsewhere on the weekend sports scene, ABC's Sunday afternoon telecast of the Indianapolis 500 drew 112,931 viewers locally, compared to the 59,787 who watched the final round of the Byron Nelson golf championship. Over on MY27, the Rangers' sweep of Houston had 93,002 viewers.
Saturday's prime-time Game 3 of the Lakers-Nuggets playoff series on ABC was the overall most-watched sports attraction, with 225,862 viewers.
Monday night's second season premiere of ABC's
Here Come the Newlyweds
limped in with 106,288 viewers in the 9 p.m. hour to finish fourth overall in that time slot. It improved to second, however, among advertiser-favored 18-to-49-year-olds, losing in each measurement to CBS' front-running
CSI: Miami
repeat.
In the local news derby, Memorial Day's early morning ratings were greatly depressed, with most potential viewers either sleeping in or engaged in other activities. So much so that NBC5 won at 6 a.m. with a paltry 39,858 total viewers while the Peacock tied for first place with CBS11 among 25-to-54-year-olds, the main advertiser target audience for news programming.
CBS11 won at 10 p.m. Monday in total viewers and tied for the top spot with WFAA8 in the 25-to-54 demographic. WFAA8 ran the table at both 5 p.m. and 6 p.m.
Friday's local news Nielsens gave WFAA8 twin wins at 10 p.m., with NBC5 again sweeping the 6 a.m. competitions.
NBC5 won at both 5 and 6 p.m. in total viewers, with Fox4 turning the same trick among 25-to-54-year-olds.