Sink or swim for Dallas entrepreneur on Shark Tank
08/28/09 11:12 AM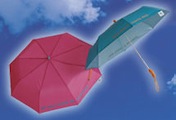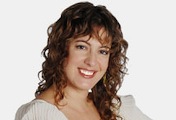 By ED BARK
Dallas entrepreneur Gina Cotroneo, founder of
Soul's Calling
, will brave ABC's
Shark Tank
this Sunday in hopes of convincing one of the show's five investors to sink some money into her five-year-old company.
She already knows the outcome of her previously taped appearance, but is contractually barred from divulging details until after the show airs (
at 8 p.m. central locally on WFAA8
).
Cotroneo, who was sexually assaulted in 1997, has "turned the experience into positive action," her website says. Soul's Calling markets products with inspirational messages, such as brightly colored
"Inspirellas"
emblazoned with "Rain is a gift from above -- like you."
Cotroneo promoted her appearance on
Shark Tank
during a recent edition of WFAA8's
Good Morning Texas
. You can see it
here
.