Local news expansion at CBS11 will send Inside Edition to TXA21
12/08/09 10:32 AM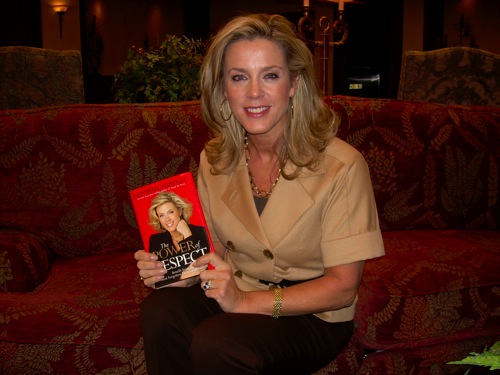 Inside Edition's Deborah Norville during stop in D-FW. Photo: Ed Bark
By ED BARK
An official announcement is coming soon, but CBS11 management has confirmed a late afternoon programming shift that will send
Inside Edition
to sister station TXA21 to make room for an expanded 4 p.m. local news hour.
The changes are planned for early 2010, with
Inside Edition
moving from 4:30 p.m. weekdays to 9:30 p.m. on TXA21.
Dr. Phil
repeats, currently slotted at 9 p.m. on TXA21, will move to mid-mornings on that station.
A one-hour 4 p.m. newscast on CBS11 will give D-FW two of them. NBC5's
First At Four
has been in place for several years as a lead-in to the station's 5 p.m. newscasts.
WFAA8 for now will be staying with
The Oprah Winfrey Show
at 4 p.m. until her announced exit in September 2011. Fox4 has a double dose of
Judge Judy
from 4 to 5 p.m.
Interesting pairing
-- WFAA8 weathercaster Pete Delkus has been helming live updates from Santa's Helpers toy drop-off points in various North Texas locales. On Monday night, a live Delkus cut-in during the syndicated
Entertainment Tonight
was immediately followed by a foundation repair commercial from former WFAA8 forecaster Troy Dungan, whom Delkus succeeded.
Dungan, who had been synonymous with the Santa's Helpers drive for more than 30 years, is not a part of this year's effort. His version of events is
here
. WFAA8 management has declined to comment. But the station certainly offered a reminder of Christmases past by popping Dungan into the picture Monday night within a split-second of Delkus' solicitations.
Although no longer part of WFAA8's picture, Dungan says he still tapes his foundation repair commercials at the station's studios.