NBA All-Star game from Dallas won't have easy skating
01/26/10 01:02 PM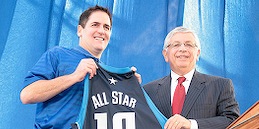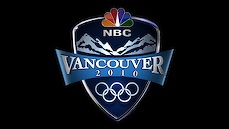 By ED BARK
The 2010 NBA All-Star game obviously is a big deal both for Dallas and Jerry's Palace, where the league's elite will cavort.
But even with a major local angle, will the
NBA's midseason spectacular
be D-FW's most-watched sports even on the night of Sunday, Feb. 14th? Probably not. NBC has this little thing called the Winter Olympics, which will go directly against the All-Star game on TNT.
Scheduled in prime-time from Vancouver on that night are women's alpine skiing and live coverage of the pairs figure skating competition. That's a potent combination punch that likely will put the All-Stars on thin ice ratings-wise.
The 2006 All-Star game from Houston, which also went against the Winter Olympics, had record low national ratings. And those Games, from Turin, Italy, were on tape delay in prime-time, which hurt NBC's ratings prospects.
The Vancouver Olympics' biggest ratings obstacle again is likely to be Fox's
American Idol
, which beat the 2006 Games several times in head-to-head competitions.
"Will we beat them? I don't know," NBC Sports president Dick Ebersol said of
Idol
during a recent satellite-fed interview with TV critics. "But I do think we will do much better against
Idol
than we did from Torino because we are live."
Off-camera, though, Dallas' big NBA weekend is likely to do just fine, providing nice revenue boosts for hotels, restaurants -- and gentlemen's clubs. WFAA8 sports anchor Dale Hansen pointed out that latter fact of life on Monday night's 10 p.m. newscast before his fellow anchors immediately began distancing themselves.