Josh Hamilton still hitting home with "I Am Second"
10/25/10 03:22 PM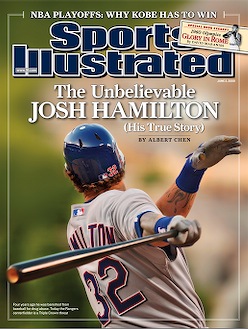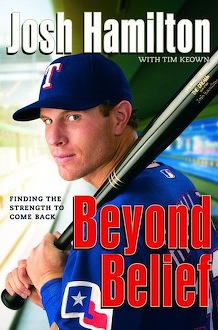 By ED BARK
Given all the
comparisons of late
between Josh Hamilton and Mickey Mantle, it seems like an apt time to revisit Hamilton's "I Am Second" testimony from a 2008 campaign.
The Mick is the subject of an acclaimed new book,
The Last Boy: Mickey Mantle and the End of America's Childhood
, by Jane Leavy. It revisits his heavy-drinking, carousing playing days as the New York Yankees' star attraction. He tried to make amends very late in his life.
Hamilton's battles against drugs and alcohol have been likened to Mantle's. So have his on-field abilities. Re-watching the below video -- or seeing it for the first time -- may make you want to cheer all that much harder for Hamilton when the Texas Rangers play in their first ever World Series, starting Wednesday on Fox.