12/27/11 02:06 PM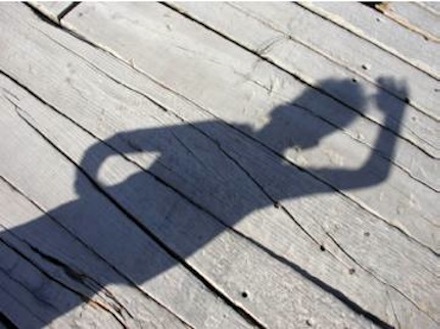 By ED BARK
As 2011 nears its expiration date, we present our annual alphabetical list of on-camera D-FW news people who left their stations by choice or otherwise.
Off-camera personnel are in many ways equally or more important. But the anchors and reporters who come into viewers' homes are the ones we get asked about at unclebarky.com. So here's their closing roll call, which unfortunately also includes two deaths that hit home hard.
ASHANTI BLAIZE
-- She left NBC5 in October after four years as an anchor/reporter. It was by choice, not force, Blaize stressed.
"It's been a wonderful run here in D-FW for the last four years," she said. "I've grown so much personally and professionally. I thank the viewers for watching, and my competitors for the camaraderie and for always keeping me on my toes, and NBC5 for giving me a great opportunity."
TROY BUSH
-- The jaunty HD Chopper 8 pilot/reporter left the friendly North Texas skies in early April after four years of covering natural disasters and high-speed chases.
"Unfortunately, the economy has hit the TV business hard," he said at the time. "It's forced WFAA to reduce our flight time drastically. I would rather get hit in the head with a hammer than not fly. I'm a pilot that reports, not a reporter that flies."
Bush returned to the Gulf of Mexico, where he flew crews to rigs for many years before joining WFAA8. But he's since occasionally piloted the station's chopper on a freelance basis.
CANDICE CRAWFORD
-- The high school sports reporter and co-host of CW33's
The RC Project
left the station in early January to get ready for her wedding to Dallas Cowboys quarterback Tony Romo. Mission accomplished: they tied the knot in a lavish May 28th ceremony.
DAVE CROME
-- He endured for 13 years as a sports anchor/reporter at CW33 before departing in April. That briefly left the station without any sports staff at all. Crome is now in the media relations department at Texas Motor Speedway.
KIM FISCHER
-- The NBC5 reporter with the hard-partying Facebook page left the station in early September after a two-year stay.
"I was at the point in my contract where I could look for work as an anchor, an entertainment reporter or a number of other choices," she said in a memo to station staffers. "I have several interesting opportunities in the works and the timing was right. I decided to take the leap and see what is next as I grow my career."
Fischer recently joined Salt Lake City's KTVX-TV as part of the station's new 5 p.m. anchor team.
CHRIS FLANAGAN
-- The former co-anchor of WFAA8's
Daybreak
and co-host of the station's
Good Morning Texas
left in October to become a featured nighttime news anchor at Cleveland's WEWS-TV. He had joined WFAA8 in March of 2009, but was sacked after a two-year run on
Daybreak
in favor of New York import Ron Corning. He then marked time at
GMT
while looking for a way out.
SHANA FRANKLIN
-- The CW33 veteran and resident "sexpert" finally escaped after the end of the February "sweeps" ratings period, when she joined her husband in relocating to his new job in California. She was a solidly capable reporter when not saddled with stories such as "Flossing for Better Sex."
DUARTE GERALDINO
-- He spent about seven months as a CW33 reporter before leaving. He's lately based in New York City, where he freelances.
MATT GRUBS
-- He carved out a niche as a low-key stylist during three years as a Fox4 reporter. But in July, Grubs opted to return to New Mexico with his wife to be closer to family. He's also producing public affairs programming for PBS station KNME-TV in Albuquerque.
"Personally, it's a good move for us," he said. "Professionally it will be a bit tougher because I will be leaving daily television news behind. I will miss telling stories about people who are a lot closer to us than we sometimes realize."
CHRIS HAWES
-- The veteran WFAA8 reporter and late night newscast staple left the station in December after nearly five-and-a-half years on the job. She then immediately took a position as strategic communications manager at Medical City Dallas Hospital.
"I have worked in an industry I love for more than 15 years," Hawes said in a Facebook post. "I feel blessed to conclude my television career at a station of WFAA's caliber . . . As a reporter, some of the stories that have touched me most have been those of doctors, nurses, and patients fighting together against incredible odds, and winning. It will be an honor to join that world, and ensure their stories continue to be told."
JERRY HAYNES
-- Best known for his age-old stint as Mr. Peppermint on WFAA8, he died on Sept. 26th at age 84 of complications from Parkinson's Disease. Haynes also was a stage and film actor who had small roles in numerous feature films and network TV movies and series.
KIMBERLY KING
-- After joining NBC5 in late June as a full-time investigative reporter, she left in December "because of a family matter," the station said. "We respect her need to make her family a priority."
BERT LOZANO
-- The former WFAA8 reporter died on August 31st at the age of 42 after suffering a heart attack. He worked at the station from 2004-'07 before taking a position in the Dallas office of the Weber Shandwick public relations firm.
ANNIE POTASZNIK
-- She was cut loose after joining the station in early 2009. Potasznik lately had been reporting the "Around Town" segment at the close of Saturday late night newscasts and contributing to the station's 5.2 digital channel.
DESMOND PURNELL
-- He left CW33 in February after a latter day stint as the station's weeknight sports anchor. Purnell lately has been working for Fox Sports Southwest and as a sideline reporter for Fox College Sports.
GARY REAVES
-- One of WFAA8's best known and most accomplished reporters left the station on Aug. 1st after two tenures totaling 24 years. In between time, he was a CBS News correspondent from 1986-'91.
Reaves told colleagues in an email that "after 35 years of going to work every day in a newsroom, I have decided it is time for me to move on. It is difficult to decide to leave WFAA. I have had most of the best moments of my work life here . . . However, after some 10,000 days on deadline, I have decided it is time to take a break."
SOPHIA REZA
-- She became a fixture on Fox4's late night shifts during her nearly three years as a reporter. But Reza called it quits in April after her husband got a new job in Seattle.
SCOTT SAMS
-- He spent four years as CBS11's weekday early morning co-anchor before the station decided in March to not renew his contract. Sams, who also had a long career at WFAA8, quickly became an early morning drive-time anchor at Dallas-based news station KRLD (1080 AM).
SUSY SOLIS
-- She left NBC5 in October after four years as a reporter and lately has been doing freelance work for WFAA8.
JANE SLATER
-- After 18 months as a freelance reporter for CBS11, she opted to instead be a weekday early evening traffic updater at rival WFAA8.
GRANT STINCHFIELD
-- After seven years as a reporter for NBC5, he made an abrupt U-turn and bought a Kwik Kar Auto Lube and Repair shop in Irving. Then Stinchfield switched gears again in September by announcing his candidacy as a Republican for the 24th District congressional seat now occupied by Kenny Marchant.
"The TV business has drastically changed over the past few years and I felt it was best to try and control my own destiny before NBC Universal controlled it for me," Stinchfield said of his decision to leave the TV news racket. "I think local TV news has some serious challenges ahead. I figured I would get off the ship before it sinks . . . I will miss covering the 'big story,' but it was time for a change."