Local Nielsen ratings snapshot (Tues., July 14) -- All-Star game builds audience but still no match for America's Got Talent
07/15/09 09:28 AM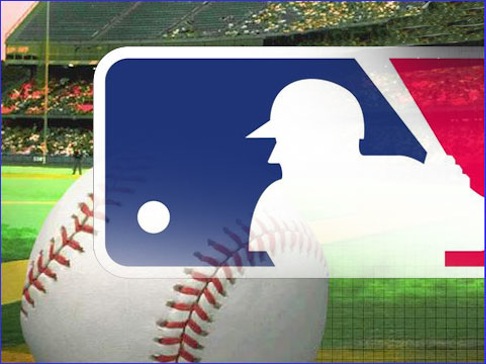 By ED BARK
St. Louis blues. Baseball's annual All-Star game, again won by the American League, struck out Tuesday night against NBC's competing
America's Got Talent
.
Starting at 7:50 p.m. and ending at 10:20, the briskly played contest averaged 186,004 D-FW viewers during that running time, peaking at 232,505 in the closing minutes opposite late night local newscasts.
But NBC's
Talent
easily had the night's largest audience -- 292,292 viewers from 8 to 9 p.m. In that hour, the All-Star game managed just 166,075 viewers.
The elongated pre-game show also came up short, drawing 152,789 viewers to run third opposite CBS'
NCIS
repeat (219,219 viewers) and NBC's preliminary
Talent
reprise (172,718 viewers). It did, however, beat ABC's
The Superstars
(a piddling 53,144 viewers).
The new 8 p.m. edition of
Talent
also easily outdrew the All-Star game among advertiser-coveted 18-to-49-year-olds. But the pre-game show inched into second, pushing
NCIS
to third in that demographic.
Not surprisingly, the game had far higher appeal among older than younger viewers. At the two ends of the spectrum, here's how it played.
12-to-17-year-olds
-- 5,800 viewers
55 years and up
-- 91,200 viewers
In local news derby results, WFAA8 again flexed in its only remaining ratings stronghold, winning a downsized three-way competition at 10 p.m. in both total viewers and 25-to-54-year-olds, the main advertiser target audience for news programming. In fact, WFAA8 edged the All-Star game during that half-hour in both ratings measurements, drawing 265,720 total viewers.
Fox4 and NBC5 tied for the total viewers lead at 6 a.m., but the Peacock won easily with 25-to-54-year-olds, where WFAA8 slid to fourth.
NBC5 and CBS11 shared the 6 p.m. golds in total viewers, with the Peacock on top among 25-to-54-year-olds.
Fox4 broke into the winner's circle with a first place finish at 5 p.m. in the 25-to-54 demographic. NBC5 had the most total viewers at that hour.