Local Nielsen ratings snapshot (Tues., Oct. 13) -- pendulum swinging at 10 p.m. news hour
10/14/09 10:18 AM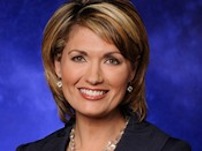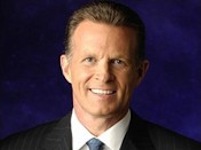 CBS11 news anchors Karen Borta and Doug Dunbar
By ED BARK
The November "sweeps" are coming soon, with an Oct. 29th start date.
That said, it's not too soon to make CBS11 the favorite in a 10 p.m. newscast race it's never won.
The station might well still end up an also-ran among 25-to-54-year-olds, the main advertiser target audience for news programming. But in the total viewer Nielsens, CBS11 remains on a roll that's going to be hard to stop.
Aided by another potent lead-in from a network crime drama, CBS11 took the total viewer competition Tuesday for the seventh time in the last eight weeknights. And it wasn't that close. The station drew 259,077 viewers in winning comfortably over runnerup WFAA8 (186,004 viewers).
Usually more vulnerable with 25-to-54-year-olds, CBS11 also cruised in that demographic with 112,306 viewers to second place NBC5's 75,883.
As noted previously in these spaces, CBS11's late night newscasts inherit sizable audiences on most weeknights from a network crime arsenal of
CSI: Miami, CSI: NY, The Mentalist
and on Tuesdays,
The Good Wife
. ABC and NBC simply can't match up, with the Peacock's
Jay Leno Show
usually spittin' teeth in third or fourth place (behind Fox4's local news). ABC's 9 p.m. shows also are coming up well short of CBS's.
CBS11 hadn't been able to close the deal in previous sweeps periods despite its network's largesse. But the reigning champ, WFAA8, may have to stage more than a mere
"Rumble in the Plaza"
if it hopes to retain its ratings crown. Perhaps dueling weatherman Pete Delkus and sports anchor Dale Hansen could fight gladiator-style to the death -- for charity of course. Better start getting oiled up, boys, although that might not even cut it. WFAA8 clearly will face an uphill climb, with CBS11 yearning to pop those champagne corks.
In Tuesday's ratings, CBS'
The Good Wife
racked up 318,864 total viewers to easily best ABC's
The Forgotten
(172,718). Leno and Fox4's 9 p.m. newscast tied for third with 119,574 viewers each.
CBS also won from 7 to 9 p.m. with
NCIS
and
NCIS: Los Angeles
. The latter outdrew ABC's competing
Dancing with the Stars
results show, in which former Cowboy Michael Irvin again dodged eviction -- much to his and the hosts' surprise.
Good Wife
and
NCIS
also dominated among 18-to-49-year-olds, the main advertiser target audience for entertainment programming. At 8 p.m., though,
NCIS: Los Angeles
ran third in this key demographic behind the second hours of Fox's
Hell's Kitchen
and NBC's
The Biggest Loser
.
In other local news derby results, Fox4 and NBC5 shared the total viewers gold at 6 a.m., but Fox4 won outright with 25-to-54-year-olds.
WFAA8 ran first at 6 p.m. in total viewers, with Fox4 again on top in the 25-to-54 demographic. The Peacock and WFAA8 shared first place in the 5 p.m. total viewers faceoff, with Fox4 winning among 25-to-54-year-olds.