Presenting the new face, etc. of KYTX-TV news in Tyler, TX
05/17/07 01:39 PM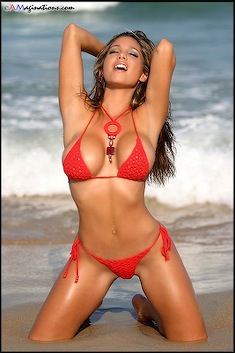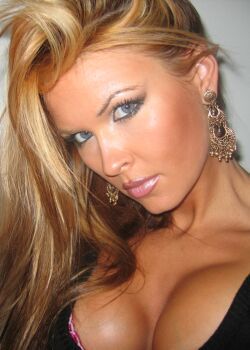 By ED BARK
Anchorwoman
, a new Fox reality series scheduled to premiere sometime this summer, will drop model and ex-WWE "uber vixen" Lauren Jones (pictured above) into the midst of the KYTX-TV newsroom in Tyler, TX.
There she'll attempt to learn the fine arts of TV journalism while all of her male co-workers take copious cold showers. And yes, this is for real, with "reigning" real-life KYTX anchor Annalisa Petraglia "not about to lose her Queen Bee status to some L.A. hottie," says Fox.
And oh yeah, there's also the matter of Fox's new fall schedule. For all the details and more on the impending newsroom invasion, go to
Network News & Reviews.
You'll also find The CW network's new stuff.