06/22/07 09:59 AM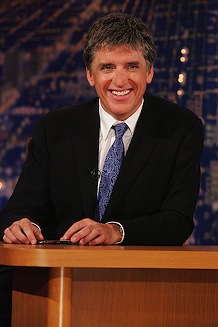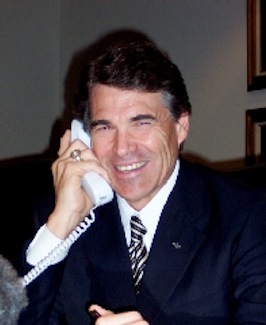 Craig Ferguson is in position to become honorary Texas yahoo.
By ED BARK
Not known for a riotous sense of humor, Texas Gov. Rick Perry parried with
Late Late Show
host Craig Ferguson on Thursday's edition of the CBS talker.
Not in person but via a letter sent on the governor's official stationery in response to Ferguson's "honorary citizenship campaign," launched on June 13.
Ferguson, a native of Glasgow, Scotland, touted Perry's qualified support of his quest to "become a citizen one town at a time across the United States. Sooner or later I will become, just by default, an American citizen."
Perry's signed letter is provocatively funny in parts, meaning he must have at least one pretty loose staff writer. Either that or Kinky Friedman has a covert job in the statehouse. Here's what the guv put his name to:
"Dear Craig,
There was a time when we granted the status of Texan to just about anyone, including criminals, drunks and Tennesseans. Today our standards are much higher.
"We need to know first of all if you have a gun rack on your car -- and we don't mind gun racks on girlie cars, which I suspect you drive.
"Secondly, we need to know if, upon approaching roadkill, you drive on by, or stop and throw it in the back so you can skin it and hang the pelt on your wall.
"Third, we need to make sure you have never, and never would, deface the Alamo (as some celebrity rock star with a bad British accent once did through the release of bodily fluids.)
Editor's note: Legend has it that Ozzy Osbourne did the peeing.
"Lastly, we need to know if you are willing to stand guard on our border, and prevent the entry of illegals from Arkansas, Oklahoma, Louisiana and New Mexico.
"Your citizenship as a Texan depends on your answers to these questions, and whether you can dip tobacco and eat chili at the same time.
"Sincerely yours,
"Rick Perry
Governor."
Ferguson says he's also received honorary citizenship documents from the governors of North Dakota, South Dakota, Alaska and Nevada. A few mayors have chipped in, too.
Texas is by far his biggest conquest, though, even if Perry forgot to mention that you also have to wear a string tie for formal occasions and drink a shot of jalapeno juice daily to stay regular.