05/22/07 10:34 AM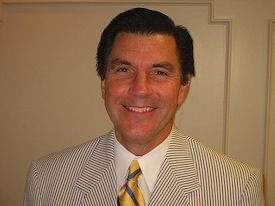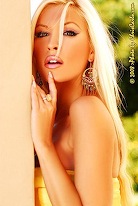 Happy man: KYTX-TV president and general manager Philip Hurley soon will be welcoming anchor/reporter Lauren Jones to the fold.
By ED BARK
Fox already has put several billboards up in Tyler, TX heralding the June 11th on-air arrival of seductive
Anchorwoman
star Lauren Jones.
Her employer,
KYTX-TV
president-general manager Philip Hurley, says they first had to be revised three times. How so?
"They initially had her with a bathing suit on," he says in a telephone interview with unclebarky.com. "We told them our anchors don't wear bathing suits on the air. And they said, 'Oh, OK.' "
It should be a very interesting June at KYTX, the CBS station serving as an incubator for a planned late summer reality series starring a well-appointed model and former wrestling "uber-vixen." Fox publicity materials ramp up the
Green Acres
angle, telling the media that Jones will be "covering bake sales, cowpie-tossing contests and county fairs like they were Watergate. News anchor or dead weight? Only the ratings will tell."
Hurley, 58, is amused. And unlike most tight-lipped TV station GMs, he's willing to say as much.
"The interesting thing is we don't have any cowpie-tossing here, so we'd have a hard time covering it," he says. "And do they still even have bake sales? She'll be doing some soft news and some hard stuff, but we just won't stage any event for her to cover.
"The only chance of anyone being a bumpkin down here is probably going to be me. I know it's a risk, but we're entrepreneurs. And we just think it will add some attention to the station. We know there'll be some that are upset that she's here. But we knew that going in."
KYTX is a bit different than most TV stations. For one, it's barely three years old. For another, one of its star personalities is Stormy the weather dog, formerly a stray mutt who now assists chief meteorologist Doc Deason with his nightly forecasts. The KYTX web site prominently pictures Stormy alongside its featured news team. Click on him and he'll bark at you.
"He's sitting on my couch staring at me right now," Hurley says. "He's a piece of work. He doesn't think he's a mutt anymore."
But we digress.
The
Anchorwoman
concept has been in the works for a couple of years. Hurley says he first met its executive producer, Brian Gadinsky, at the National Association of Television Programming Executives convention in Las Vegas.
Gadinsky found a willing collaborator in Hurley, but first there was a "false start." The producers wanted to afflict KYTX with actress Amber Smith, who's also been a beer company spokeswoman and adult magazine cover girl. Hurley didn't like her at all.
"It was going to be more of a
Simple Life
concept," he says. "And she was just absolutely a pain in the butt -- a high-flyer from L.A."
So KYTX passed on Smith and eventually settled on Jones, whom Hurley describes as "real bright, real outgoing, pretty aggressive, but very honest when she tells you how tough it is in L.A. to ever get a career going.
"She hits you as a real smart little gal. Got a great personality, which the other one didn't. And she seems pretty dedicated to doing a good job. She understands that when she gets here there are going to be some awfully good looking reporters at the station that may not exactly help her that much."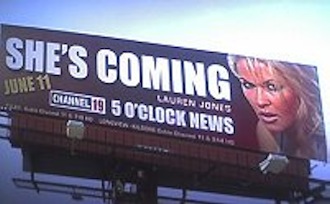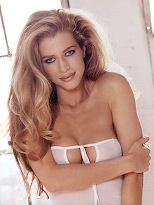 Lauren Jones got the anchor job at KYTX. Amber Smith didn't.
Fox is positioning incumbent anchor Annalisa Petralia as Jones' principal foil. Press materials say she's "not about to lose her Queen Bee status to some L.A. hottie."
But there's an old pro in the KYTX mix, too. Judy Jordan, formerly a pioneering woman anchor at KDFW-TV in Dallas, also will be sharing some air time with Jones on the 5 p.m. newscast.
"It may never be the same around here again," Jordan says in email comments. "I just hope our pin-up lady turned nouveau news anchor is ready to fight for truth, justice and the American way, and willing to throw off any excessive pizzazz, which doesn't have much of a track record in journalism. But then again, it is picking up speed, isn't it?"
Jordan also seems to be at least a bit bemused by the idea of a bombshell being dropped on KYTX.
She says a producer for the
Anchorwoman
series asked her what advice she would give Jones. "Advice!" Jordan says she retorted. "I'll probably be the one following her around saying, 'I'll have what she's having' . . . in my 'I'm with pretty woman' T-shirt."
GM Hurley says Fox plans to film
Anchorwoman
from early June until roughly the Fourth of July, with a five-episode run envisioned.
"They're describing it as
The Mary Tyler Moore Show
meets
The Office
. We've got our eyes open, we know what Fox wants to do with it."
Hurley recently met with Fox entertainment president Peter Liguori, who "has given me some assurances that the comedy is about her (Jones), not the station. It's basically unscripted, but I've seen some of the storyboards. They've picked out several of our reporters, and they think they can get some situations that are pretty entertaining . . . Our people know what's going on. They're very cautious, but they figure with this kind of exposure it's probably going to help their careers. The Fox folks told me I'll probably lose two or three reporters out of this."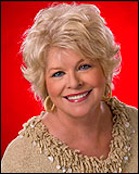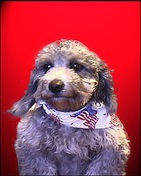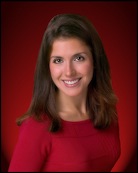 KYTX personalities Judy Jordan, Stormy and Annalisa Petralia.
Just as long as Stormy doesn't get a big head.
His popular nightly "Dog-Walking" forecast requires the pooch to leave his studio doghouse to push an activator button. For
Anchorwoman
he'll also be outfitted with a miniature camera on his collar, Hurley says. Only in Tyler.
Hurley also notes that the station won't be able to show the CBS logo during
Anchorwoman
because the series will be on a rival network. He's also not sure if the viewing area's Longview-based Fox affiliate will even carry the show because it's all about a competitor.
Jones, who's not allowed to meet KYTX staffers until filming begins, has real-life aspirations to be a TV newswoman, Hurley says.
"If you ask her, she'd say she would have liked to have Katie Couric's job when she was on the
Today
show. She hit me as a real quick study, and is hoping that another, bigger market is going to pick her up."
It also helps that Jones "survived the Google search," Hurley says. "In East Texas, you have to survive that . . . She has a little standard. She says, 'I don't do underwear and I don't do nude.' And we think that's a good thing."
In the end, Hurley anticipates a double-pump of big buzz -- first during the hometown shooting of
Anchorwoman
and then when it actually airs around the country.
"We're the new guys in town. And a lot of people are going to check out our newscasts for the first time. When they do, they're gonna like what they see.
"And no," he says, "I don't mean just Lauren."