Good Day's Henderson goes national for a weekend -- and maybe more (updated)
04/04/08 09:45 AM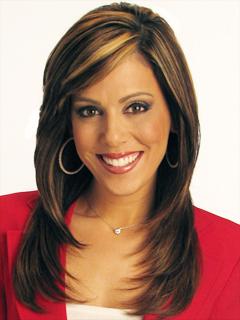 By ED BARK
Megan Henderson, eye-opening co-anchor of Fox4's No. 1-rated
Good Day
, is auditioning this weekend on
Fox & Friends Weekend
.
Fox News Channel supposedly wants to revamp the program, and Henderson is being eyed as one of the revampees. She could not immediately be reached for comment Friday morning. But sources at Fox4 and a representative of FNC confirmed that Henderson will co-anchor
Fox & Friends
on both Saturday and Sunday (April 5-6 from 6 to 9 a.m.). News of the audition surfaced earlier this week on the
insidecablenews
Web site after first being reported by FTVLive.
Henderson's latest contract with Fox4 expires in February. She missed Friday's
Good Day
while enroute to New York, where FNC had hotel accommodations awaiting. Natalie Solis filled in on Friday.
A cold reality to consider here is that Fox4's corporate master and owner is Rupert Murdoch's
News Corporation
, whose properties also include Fox News Channel. So if Henderson is offered and wants the
Fox & Friends
position, there's seemingly little that Fox4 management can do about it. Not that they'd like it or wouldn't put up a fight.
Henderson
joined incumbent Tim Ryan on
Good Day
in August 2003.