Picky Picky (Vol. 6)
03/24/08 09:18 PM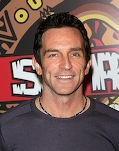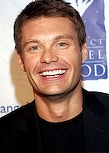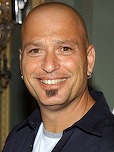 Hosts Jeff Probst, Tom Bergeron, Ryan Seacrest, Howie Mandel
By ED BARK
Each of the Big Four broadcast networks has a franchise, money-raking reality series and a host who's been there from the start.
Jeff Probst of CBS'
Survivor
has withstood the likes of Richard Hatch and Johnny Fairplay.
Dancing with the Stars
ringmaster Tom Bergeron often is quicker on his feet than the celebrity hoofers.
Ryan Seacrest keeps
American Idol
running smoothly while also trading jabs with Simon Cowell.
Deal Or No Deal maestro Howie Mandel won't shake hands but always states his case.

Which one is the most indispensable, though? Or are there any who make your teeth grate?

Your comments can either praise or bury:

A. Jeff Probst
B. Tom Bergeron
C. Ryan Seacrest
D. Howie Mandel