D-FW ratings still on hold, but reportedly coming soon
06/17/09 10:23 AM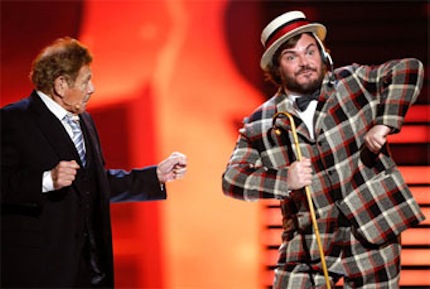 Nielsen Media Research is still doing the old soft shoe in TV's post-analog age.
Still grappling with last Friday's digital transition, the nation's audience counter has released the following schedule to local stations across the land.
Friday, June 19th
-- Market-by-market ratings for June 12, 13 and 14 will be released.
Saturday, June 20th
-- Ratings for June 15, 16 and 17 will be released.
Sunday, June 21st
-- Ratings for June 18, 19 and 20 will be released.
So there you have it, with station managers in D-FW eagerly awaiting the results while also dreading any possible audience drop-offs. We'll give you full reports as soon as possible.
Ed Bark