Hammarley's out at Fox4 (updated)
08/04/08 03:38 PM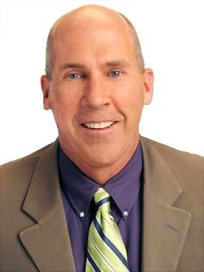 By ED BARK
Suspended in late June for undisclosed reasons, veteran Fox4 medical reporter John Hammarley is now completely out of the picture.
"He's no longer with the station," Fox4 news director Maria Barrs confirmed Monday afternoon. She declined to comment further.
Hammarley's picture and accompanying biography already have been removed from the myfoxdfw.com Web site. He did not return a phone message requesting comment, but did send an email early Monday evening.
"I appreciate the job you do, but I hope you can respect my decision not to share my feelings of loss during this incredibly painful time," Hammarley said.
Hammarley spent 12 years at Fox4 before abruptly being put on suspension just over one month ago. In a brief telephone interview on June 30th, Hammarley said, "All I can say is that I'm still at the station. I'm employed by Fox4 and I don't know any different."
In a one-liner written for his now inoperative station bio, Hammarley had quipped, "If I don't do something stupid, like ending my report with 'slam-alam-a-ding-dong,' I think my bosses want me to stick around a little while longer."
Clearly his alleged infraction was deemed much more serious than that.
Hammarley is the second Fox4 reporter to be suspended and later terminated in the past 10 months. The station's Rebecca Aguilar had a much longer suspension, dating from last October until her termination in March.