No mo' Jericho
03/21/08 03:47 PM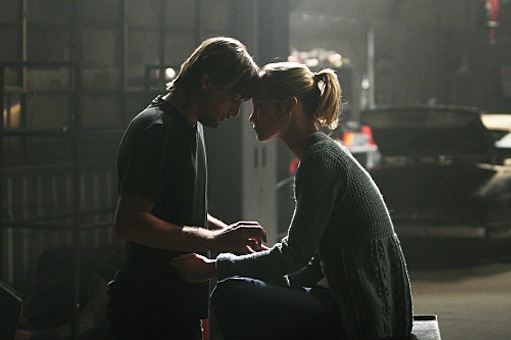 By ED BARK
CBS again has canceled
Jericho
, and this time the network apparently means it.
The March 25th episode, which ends a seven-part arc, also will be the series finale, CBS entertainment president Nina Tassler announced on Good Friday.
"Without question there are passionate viewers watching this program; we simply wish there were more," Tassler said in a statement. "We thank an engaged and spirited fan base for keeping the show alive this long . . . We have no regrets bringing the show back for a second try. We listened to our viewers, gave the series an opportunity to grow, and the producers put a great story on the screen."
Jericho
was
resurrected last year
after fans bombarded CBS' corporate offices with peanuts. But despite favorable reviews, its second coming didn't do any better in the ratings than the first.
Last week's episode had 5.8 million viewers to rank 58th in the weekly Nielsen ratings. Overall,
Jericho
has been averaging 6.8 million viewers since its Feb. 12th return. That ranks it 97th among all prime-time shows this season.