Veteran reporter Mary Stewart putting CBS11 behind her
06/21/07 12:03 PM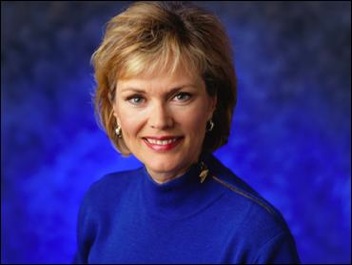 By ED BARK
CBS11 reporter Mary Stewart, a stalwart on the local TV news scene for 21 years, will be calling it quits next month.
Her last day at the station will be July 20th, Stewart said. She'll be leaving the following day on a trip to Nova Scotia with her husband.
Stewart could be the first of several reporters to leave rather than adapt to the "urgent" newscast approach recently put in play by new news director Regent Ducas.
Live, on-the-spot crime and tragedy reporting are key to the new approach, particularly during the "First Five Minutes" segments of the nightly 10 p.m. shows. An oft-heated internal debate continues over whether this will be the salvation or the ruination of the newscasts, which were struggling in the ratings when Ducas came aboard.
During the May "sweeps," the first with Ducas fully in charge, CBS11 ran third in the total homes Nielsens and fifth at 10 p.m. among advertiser-coveted 25-to-54-year-olds.
During the summer rerun season, the station sporadically is doing a little better job of holding on to its lead-in audience from CBS entertainment programming. But the resumption of first-run programming this fall will be the real test.
Stewart joined CBS11 in 2000. A year later she was diagnosed with breast cancer, and has been an honorary co-chair of the annual Susan G. Komen Race for the Cure.
She began her journalism career researching documentaries for the Canadian Broadcasting Corporation and worked at TV stations in Des Moines, Iowa, Jacksonville, Florida and Boston before joining Dallas-based WFAA-TV (Channel 8) in 1986.