It looks like a plum job in the Big Apple for NBC5 head man Tom O'Brien
04/16/08 10:13 PM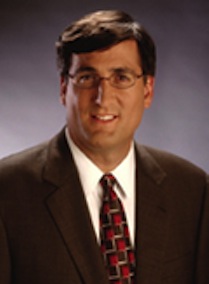 NBC5 president/GM Tom O'BrienBy ED BARK
New York and NBC already have one big O'Brien in late night's Conan. Now the network's flagship owned-and-operated station, Manhattan's WNBC-TV, apparently will be getting a second in Tom O'Brien, currently president and general manager of Dallas-Fort Worth's KXAS-TV (Channel 5).
Several sources at NBC5 and an earlier item Wednesday on the Web site
FTVLive
say that O'Brien will be named to replace WNBC president and general manager Frank Comerford, who has run the station since July 2002. But no official announcement has been made yet.
O'Brien, NBC5's president and GM since June 2001, could not be reached for comment late Wednesday night. Earlier that day he announced a key new hire at NBC5 -- The Weather Channel's Jennifer Lopez. Starting on June 16th, she'll be the station's new early morning meteorologist, replacing the previously dropped Rebecca Miller.
O'Brien came to NBC5 from WVIT-TV in Hartford, Connecticut, which he ran from 1997 to 2001. He's a graduate of Syracuse University with a dual B.S. degree in marketing and telecommunications management.